Damian Green Urges 'Serious' Approach To Brexit Ahead Of Scotland Talks
25 September 2017, 05:28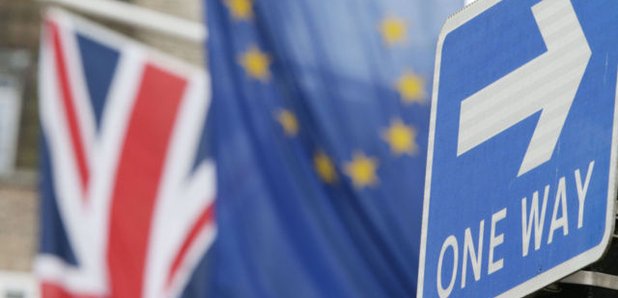 The First Secretary of State has said it is "now time to get serious" ahead of talks about the EU draft Withdrawal Bill with Scotland's Brexit minister Michael Russell.
Damian Green said there are "grounds for optimism" that progress can be made at the meeting with Mr Russell, Deputy First Minister John Swinney and Scottish Secretary David Mundell.
The legislation, designed to transpose EU law into British law, will see EU responsibilities in devolved areas initially transferred to Westminster.
The Scottish and Welsh governments have published amendments which they say would ensure the devolved policy areas come back to their parliaments on leaving the EU, rather than be returned to Westminster.
Mr Russell said the meeting provides a fresh opportunity to set out the "fundamental flaws" in the Withdrawal Bill.
Mr Green said both governments were in agreement on some important points but stressed that the UK Government would not be taking risks with the UK internal market.
He said: "I believe that there are grounds for optimism and that we can make progress at the meeting. Both governments agree we need to get ready for Brexit.
"We both agree a UK approach will be required in certain areas. And there is no doubt that Holyrood will end up with more decision-making powers at the end of this process. It is now time to get serious.
"As the Prime Minister set out on Friday, strengthening the role of the UK Parliament and the devolved Scottish Parliament, and Welsh and Northern Ireland Assemblies in deciding our laws will benefit our country greatly.
"The UK Government's priority is providing continuity and certainty, so not to damage our hugely beneficial internal market and not to burden businesses with extra barriers to trade. We know that this is what people and businesses in Scotland want."
Westminster has said EU law intersects with devolved competence at Holyrood in 111 policy areas.
Mr Green said they need to start working through this list of areas with the Scottish Government in a "serious manner" to determine what areas will require a UK approach, and where different practices will be acceptable.
He added: "The Scottish Government position is that we should devolve absolutely everything to them and only then start to talk about how we rebuild the internal UK market.
"But this logic is back to front. We are not going to take risks with the UK market, risks that could cause real hardship to businesses and consumers.
"It makes no sense to potentially dismantle or disrupt large parts of our UK internal market and then hold talks on how we might be able to rebuild it - that is sure to result in gridlock and uncertainty."
The Scottish Government has described the bill as a power grab.
Mr Russell said: "This meeting provides a fresh opportunity to set out the fundamental flaws in the Withdrawal Bill and to encourage the UK ministers to take on board our amendments.
"This situation is easy to resolve and our amendments would, if adopted, enable the Bill to go forward for the consent of the Scottish Parliament.
"If the UK Government agrees to consider these amendments carefully and stops this attack on devolution, then I have no doubt we can work together to reach a sensible consensus between all governments
"The UK Government has taken a step forward in its negotiations with Brussels so it is now time for them to fully recognise the principle of devolved powers and take a step forward in their relations with the Scottish Government."