David Mundell visiting US to participate in Lockerbie commemorations
30 October 2018, 08:22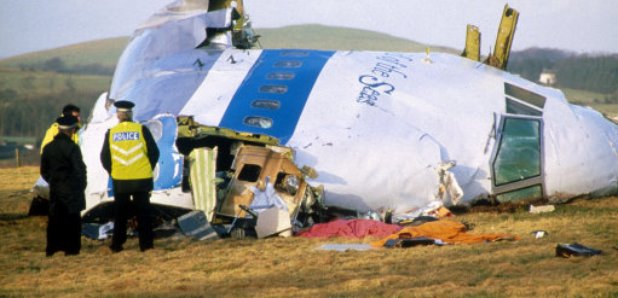 The Scottish Secretary is in the United States to visit the university which lost 35 students in the Lockerbie bombing almost 30 years ago.
David Mundell is in New York on Tuesday to take part in the annual remembrance week at Syracuse University ahead of the anniversary this December.
He will also meet a group of charity cyclists as they set off on the final leg of their epic journey from Lockerbie to Syracuse to remember those who died.
Speaking ahead of the visit, Mr Mundell said: "I was brought up in Lockerbie, and know how deeply the air disaster has impacted on the town. But I have also seen the very positive links which have grown between Lockerbie and Syracuse University over the years since.
"As we approach the 30th anniversary of the bombing, it is fitting that five local men are making the journey to Syracuse to remember those lost, and to raise money for a local youth mental health charity."
Pan Am flight 103 was on its way from London to New York when it exploded above Lockerbie on the evening of December 21, 1988, killing 259 people on board and 11 people on the ground.
The five "Cycle to Syracuse" riders represent Lockerbie Academy, Police Scotland, the Scottish Fire and Rescue Service, the Scottish Ambulance Service and the RAF Mountain Rescue Service.
Mr Mundell is seeing the group off from Central Park in New York city on Tuesday morning, before meeting staff and students at Syracuse.
Cycle team leader Colin Dorrance, who was a young off-duty police officer on the night of the bombing, has described the prospect of completing the ride in the US as "exciting, humbling and moving".