David Walliams guest edits Beano for comic's 80th birthday
20 July 2018, 06:25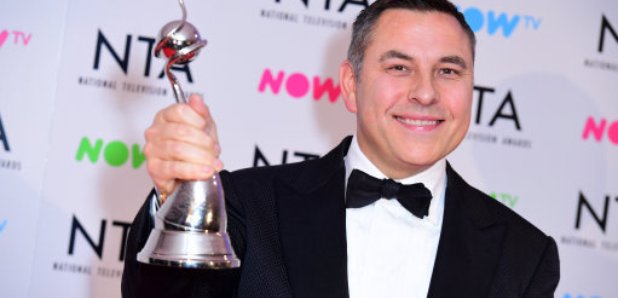 David Walliams will guest edit and feature in a commemorative issue of Beano to mark the comic's 80th birthday.
The actor and children's author has also created a new character, Moe, loosely based on his son Alfred, for the special edition.
Moe will debut as part of a new strip titled Moe's Monkey Feet, which will see the character "using his amazingly dextrous feet to play pranks on other notorious Beano characters".
Walliams, 46, will feature as himself alongside Beano favourites such as the Bash Street Kids and characters from his World's Worst Children books.
He has also commissioned a BeanoTown adventure, set to feature characters Dennis and his pet dog Gnasher, Minnie the Minx (real name Hermione Makepeace) and superhero parody character Bananaman.
There is also a nod to other character staples from the Dundee-based comic, such as Lord Snooty, Tin-Can Tommy and Pansy Potter.
In his editor's letter, Walliams said: "What I always loved about the Beano was that it felt naughty. It was a comic that you should read under the duvet with a torchlight. I don't think I'd have got into writing my books without Beano.
"When coming up with characters for my TV shows and books, I'd imagine them all as larger than life characters, much like the ones in Beano. The comic is quintessentially British and as long as there are children who like to laugh there will always be a place for the Beano."
He added: "I was thrilled to be invited to guest-edit the Beano, I felt rather giddy sitting in the editor's chair helping to create storylines and introduce my new character to the comic's fanbase.
"As an official member of the Fan Club, as a child I'd wear my Dennis and Gnasher badges with such pride, so it's great to hear that it's making an overdue comeback! All that's left for me to say is Happy Birthday to the best comic in the world!"
Emma Scott, chief executive of Beano Studios, said: "It's fantastic to work with David Walliams for our 80th birthday bash - he's brilliantly Beano - embodying the daft and rebellious nature which for 80 years has entertained kids and parents alike.
"On its 80th birthday, Beano is more relevant than ever, spreading much-needed cheekiness and inspiring kids to just embrace being kids, whether it's on our award-winning Beano.com, in our hit TV shows and the world-record breaking comic. Here's to the next 80 years!"
Little Britain star Walliams will appear on the cover of the 44-page special edition in Beano form, with favourites including Dennis and Gnasher, Minnie the Minx, and his own dog, Bert.
He guest edited the comic in exchange for a donation to UK charity YoungMinds, which focuses on the mental health and wellbeing of children and young people.
Beano Studios and YoungMinds also worked together to create a new character called Mandi, who will debut in the 80th birthday issue.
The special edition of Beano will be available from July 25.