Davidson In Talks With New PM May
12 July 2016, 19:08 | Updated: 12 July 2016, 19:20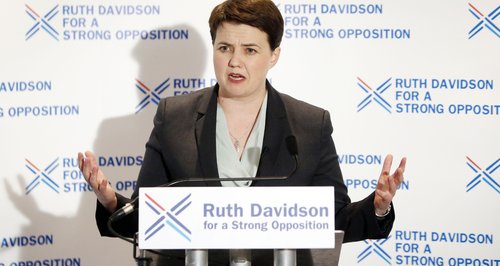 Theresa May is committed to having a "close and constructive'' relationship with the SNP administration at Holyrood, the Scottish Conservative leader has said.
Ruth Davidson held talks with the new UK Conservative leader shortly before she moves into 10 Downing Street.
Mrs May will succeed David Cameron as prime minister on Wednesday after her only remaining rival for the job, Andrea Leadsom, suddenly pulled out of the Conservative leadership contest.
Ms Davidson also met Mr Cameron, saying it was important to thank him "on behalf of the party in Scotland for all his work over the years as UK party leader and Prime Minister''.
She said her talks with Mrs May "focused on the need for strong and positive engagement between the UK and Scottish governments going forward''.
Ms Davidson said: "It is vital that the Scottish Government - along with all the devolved administrations - is fully involved in the EU negotiations ahead.
"Theresa made it clear that she is committed to a close and constructive relationship with the Scottish Government.
"We discussed the importance of the single market to Scottish business, along with the need to champion defence jobs north of the border.''