Death rates for heart disease and strokes down
30 January 2018, 14:41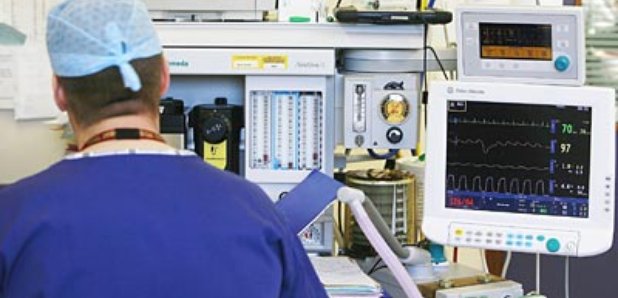 Scotland's mortality rates for coronary heart disease and stroke have fallen over the last decade, but new figures show there is still a "clear pattern" between deprivation and death.
Treating and preventing both conditions is a national clinical priority for Scotland, with the latest figures showing there were 6,697 deaths in 2016 where coronary heart disease was the underlying cause as well as 4,153 that were linked to cerebrovascular disease - of which the most common form is a stroke.

Scotland has a "high prevalence of the risk factors" for both conditions, including smoking, poor diet and low levels of exercise.

Despite that, figures showed the incidence rate for coronary heart disease dropped by more than a quarter (26.7%) between 2007 and 2016 - with the mortality rate falling by almost two fifths (39.6%) over the decade.

For cerebrovascular disease, the incidence rate was down 9.1%, while mortality fell by 35.1% over the same period.

But for both coronary heart disease and cerebrovascular disease NHS reports showed that for people aged under 65 there was "a clear pattern" between the standardised mortality rate and levels of deprivation.

In the case of heart disease, the mortality rate in the most deprived 10% of the population was more than twice the Scottish average, while in the least deprived 10% it was more than 60% below the average.

Meanwhile for cerebrovascular disease those in the 10% most deprived had a death rate that was 83% higher than the Scottish average, compared to a rate that was 55% lower than the average in the least deprived 10%.

Health Secretary Shona Robison said: "These welcome figures show that work across NHS Scotland to tackle heart disease and stroke is delivering real results.

"The rate of coronary heart disease has decreased 27% over the past decade, with survival rates up 7% overall and 13% for people over 75. In the last ten years the rate of people dying from heart disease fell 40%, with a higher reduction in deaths in the most deprived communities.

"And the rate of new cases of cerebrovascular disease, which includes stroke, has also fallen by 9% in the last 10 years, with mortality rates down 39%.

"So our Heart Disease Improvement Plan and Stroke Improvement Plan have been successful in improving the prevention and treatment of heart disease and delivering world-leading care for people with stroke."

Ms Robison added: "Future reductions in heart disease and stroke will largely depend on changes to people's lifestyles - eating better, being more active, stopping smoking and drinking sensibly - and we are taking strong action in all these areas to support people to live healthier lives."