Defence Secretary Visits Shipyard For Royal Vessel Naming Ceremony
20 October 2017, 05:33 | Updated: 20 October 2017, 05:34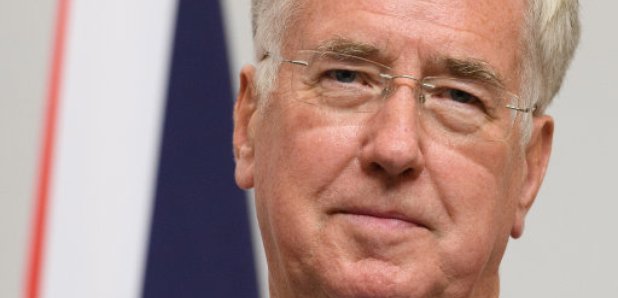 Defence Secretary Sir Michael Fallon will visit two Scottish shipyards as his wife officially names an Royal Navy offshore patrol vessel.
The couple will visit BAE Systems' Scotstoun yard on the River Clyde in Glasgow where Lady Wendy Fallon will officially name the second offshore patrol vessel HMS Medway.
The ship is one of five in a fleet being built under contracts signed for a total of £626 million, sustaining around 800 jobs. Work started on the final vessel, HMS Spey, in April.
Sir Michael will then visit Ferguson shipyard in Port Glasgow, Inverclyde, as part of a tour of all the UK's major shipyards ahead of industry proposals for a new type of Royal Navy frigate.
He has already visited Cammell Laird shipyard in Merseyside and Harland and Wolff in Belfast.
The Defence Secretary has said the first batch of five new Type 31e frigates, at a maximum average price of £250 million per ship, could be built in blocks across several British shipyards and then assembled at a central hub.
The ships, and the eight new Type 26 frigates that are being built at BAE Systems' Govan and Scotstoun yards in Glasgow, will replace part of the Navy fleet which is being phased out.
Ahead of the visit, Sir Michael said: "With our cutting-edge Type 26 frigates already being built on the Clyde, I know Scottish skilled engineers will relish the chance to compete to build a brand-new class of warships for the growing Royal Navy.
"We want to make the most of the renaissance in UK shipbuilding, delivering the latest ships that will help protect our nation and our interests across the world."
Earlier this week, BAE Systems and Cammell Laird announced plans for a joint bid for the Type 31e frigate contract.
The formal competition to procure the new frigates will open in the new year.