Delay To Named Persons Scheme
7 March 2017, 15:47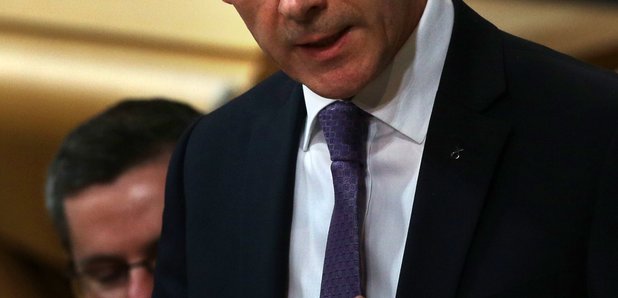 Controversial plans to bring in a "named person'' for every child in Scotland have been delayed for a second time as the Scottish Government announced it will bring in new legislation on how and when information on youngsters should be shared.
Deputy First Minister and Education Secretary John Swinney said the proposed new laws would be brought before Holyrood before the end of June.
That would allow for a timetable to be drawn up to bring in the named-person service - which will appoint a single point of contact, such as a teacher or health visitor, to look out for the welfare of all children up to the age of 18 - in 2018.
The announcement of new legislation comes after campaigners against the scheme brought a successful challenge to the UK Supreme Court.
Judges there ruled last year that elements of the policy were ''incompatible'' with the right to privacy and family life as set out in the European Convention on Human Rights (ECHR).
After the legal challenge, Mr Swinney was forced to act to halt the roll-out of the scheme, which was due to come in across Scotland on August 31 2016.
In September, Mr Swinney said he hoped a revised version of the scheme could come into force a year on from that.
He told MSPs on Tuesday: "I intend to introduce the Bill ahead of the summer recess and I will work with Parliament to agree a timetable to enable commencement in 2018.''
The named-person scheme was introduced as part of the the Children and Young People Scotland Act of 2014, with Mr Swinney confirming parts of this would have to be replaced.
In a statement to Holyrood, the Education Secretary said this approach would require "named-person service providers and others involved with children and young people to consider whether sharing information would promote, support or safeguard the wellbeing of the child or young person''.
They will also have to consider whether sharing information would be compatible with data protection law, human rights and the law of confidentiality, he added.
Mr Swinney said: ``Only if information can be shared consistently within these legal constraints will there be a power to share it and the legislation will make this clear.''
In a statement to Parliament, he stressed the Scottish Government was still "absolutely committed'' to the policy.
He insisted: "This Government listened to parents.
"The named-person service provides a point of contact and support who works in partnership with parents and families to help them navigate the wider system.
"Parents told us that they don't always get the support their families need, so they have to tell their stories over and over.
"Parents also told us they want the named-person service to work in partnership with them and that having a say in the sharing of information about their families matters to them.''
New guidance will also be drawn up which will "assist practitioners to take a systematic approach on information sharing in appropriate cases'', Mr Swinney said.
The Education Secretary claimed there had been a lot of "misinformation'' about the named-person scheme as he said there would be a public information campaign to make sure children, young people and parents know their rights.
He said: "The approach I have set out today seeks to bring consistency, clarity and coherence to the practice of sharing information about children and young people's wellbeing across Scotland.''