Demo of P1 tests will allow 'informed debate' - Swinney
18 September 2018, 07:21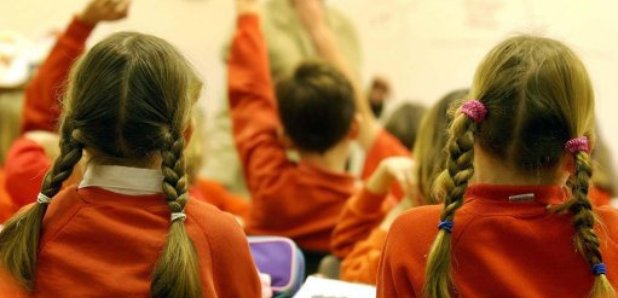 Education Secretary John Swinney has invited opponents of national testing for P1 pupils to see first-hand what the tests involve, before MSPs vote on scrapping then.
Mr Swinney said the drop in demonstration session - which is taking place ahead of Wednesday debate in Holyrood - would allow an "accurate and informed debate".
Teachers have already claimed the tests have left some four and five year old pupils in tears, and now opposition MSPs are expected to back a Tory motion calling for them to be abolished for this age group.
But even if the Scottish Parliament votes against testing for P1 pupils, the result will not be binding on the Scottish Government.
And both Mr Swinney and First Minister Nicola Sturgeon have continued to defend the use of the tests.
Ms Sturgeon last week branded the Scottish Conservatives "shameless opportunists" who "care not a jot about school children", while the Education Secretary has insisted scrapping them would be "deeply irresponsible".
He stressed the assessments are a "valuable tool" for teachers, and improvements have already been made as a result of feedback.
Mr Swinney was also clear the tests for P1 pupils were "not high stakes" and similar assessments had been carried out for some time across most of Scotland.
He said: "Many of my most vocal colleagues from across the chamber have never seen standardised assessments in practice.
"That is why I have arranged this drop-in demonstration, to ensure an accurate and informed debate which focuses on the merits of standardised assessments and the benefits they can bring to the educational outcomes of our children and young people."
But Labour education spokesman Iain Gray claimed Mr Swinney had been "reduced to photo ops in the hope of saving his discredited testing policy".
He hit out: "This is a desperate move from John Swinney. The idea that civil servants performing the tests to MSPs is in any way equivalent to the pressure felt by a four year old sitting them is utter nonsense.
"If the Education Secretary truly wants an informed debate he should listen to the calls from teachers and educationalists who say the tests are useless, or the parents of children who do not trust them."
Scottish Green education spokesman Ross Greer stated: "There have already been countless demonstrations of this discredited SNP policy in schools nationwide and they have only confirmed the arguments that Greens and others made against their introduction in the first place.
"Swinney should cut his losses and just scrap them now. These tests are clearly doing more harm than good."
But Mr Swinney stated: "Standardised assessments are a valuable tool for teachers to identify the next steps in a child's learning and the additional information they provide is particularly useful in the early years if we are to continue to close the attainment gap.
"They are designed to be delivered as part of everyday learning and teaching, they are not high stakes and there is no pass or fail. These types of assessments are also not new, 29 out of 32 local authorities previously carried out some form of standardised assessment.
"Throughout the first year of standardised assessments we have listened carefully to experiences and feedback and introduced a range of changes and improvements as a result.
"The Scottish Government will continue to listen to any constructive comments or suggestions about the assessments or how they are delivered."