Devolved Administrations To Have Say On Brexit Amid Impasse With Brussels
16 October 2017, 06:39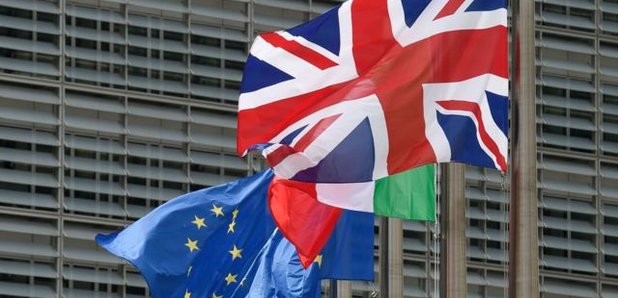 Brexit talks with ministers from across the UK will be held in London for the first time in eight months with little sign of any progress.
A formal group for discussing the exit negotiations was set up to allow Scotland, Wales and Northern Ireland to have their say but the Government has faced claims it is not treating the devolved administrations with respect.
Damian Green, the Prime Minister's deputy, insisted he wanted the meeting to be "positive and constructive" but said it should recognise the "importance of preserving" the UK single market.
Scottish nationalists, however, will continue to push for the government to give Scotland a legal say on the exit process and drop plans to leave the EU's single market.
Mr Green will be joined at the Joint Ministerial Committee (EU Negotiations) by Scotland's Brexit minister Michael Russell and Welsh finance minister Mark Drakeford as well as David Sterling, head of Northern Ireland Civil Service, who is attending following the breakdown in power-sharing.
The Government said bilateral meetings and conversations between ministers and officials had been held since the last JMC.
The First Secretary of State said: "These are important talks on the future of the United Kingdom.
"I am looking forward to positive and constructive dialogue that recognises the importance of preserving the UK single market that is so vital for people and businesses in our country.
"I also remain committed to delivering a significant increase in the decision-making power of each devolved administration after we leave the European Union.
"I hope in our meeting on Monday we can agree on the principles for common frameworks that will deliver certainty and continuity to people living and doing business in the UK."
Mr Russell said the Government must reconsider its hard Brexit strategy.
He said: "I hope progress can be made on a number of fronts, for example on recognising the importance of single market membership and amending the EU Withdrawal Bill so the Scottish Parliament can give it consent.
"The UK Government must reconsider its hard Brexit position and the disastrous impact it would have on jobs and living standards and take account of the concerns, shared by Scottish businesses, about the impact of leaving the single market and customs union," he added.
"Secondly, they must start giving the Scottish Government a real opportunity to contribute to policy papers which affect the whole of the UK.
"Finally, on the EU Withdrawal Bill, progress can made if the amendments suggested by the Scottish and Welsh Governments are accepted."