Disability Access At Edinburgh Airport Improved To Achieve 'Good' Rating
11 August 2017, 06:40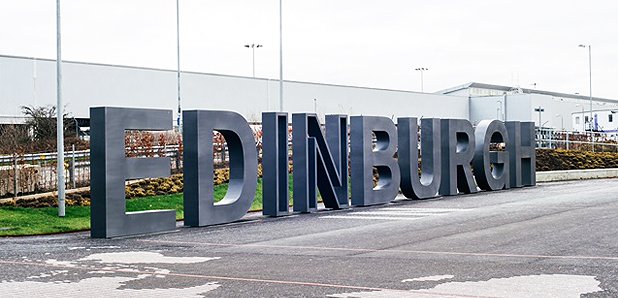 One of Scotland's busiest airports has made "significant progress" in improving access for disabled travellers, according to a new report.
The Civil Aviation Authority (CAA) had previously ranked Edinburgh Airport as being "poor" for access, but it said changes mean it is now classed as "good".
Aberdeen Airport and Sumburgh Airport on Shetland also received a "good" ranking, while Glasgow, Glasgow Prestwick and Inverness were among the six airports described as "very good".
More than three million people with disabilities requested extra assistance while travelling through UK airports in 2016, up from 2.7 million the previous year, with this increase outstripping the general rise in air travel.
The CAA said: "The increase in numbers is good news and something the UK aviation industry should be rightly proud of. We believe that the higher number of people using assistance is often a direct result of the high-quality service generally found at UK airports and on board UK originating aircraft.
"In last year's report we classified Edinburgh as 'poor' and therefore we are particularly pleased that there has been significant progress at the airport over the year."
The CAA said the airport had "made accessibility a priority" and that management and airport service provider Omniserv had "worked hard to not only bring the service up to an acceptable standard but to aspire to achieve a 'very good' rating".
The report stated: "We will now be looking to the airport to keep this focus and ensure that current standards are maintained."
A spokesman for Edinburgh Airport said: "We are delighted to achieve this rating, which is testament to focus we have placed on improving services at Edinburgh Airport for passengers with a reduced mobility.
"We have invested in our special assistance service and have worked closely with OmniServ to improve the provision of services through producing an in-depth accessibility guide for passengers using the service and increasing the equipment available to our teams.
"We also directly engaged with the disabled community, holding an accessibility open day in February this year to discuss our services and hear from users and people with lived experience.
"We have now introduced biannual disability community consultation group meetings with the first taking place later this month to gather more feedback and discuss what further improvements can be made.
"Our focus will now be to build on this positive classification and improve on the already good standard of service currently provided at Edinburgh Airport."
Four airports in the UK were ranked as being "poor" for disabled travellers - East Midlands, Exeter, London Heathrow and Manchester.