Disillusionment high among Scottish consumers, study finds
31 May 2018, 06:33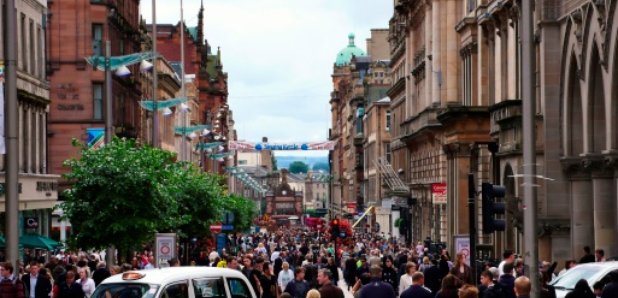 Seven in 10 Scottish consumers are resigned to poor service in one or more sectors, a new report has found.
The annual Consumer Action Monitor Scotland found that Scottish consumers experienced 12.7 million issues with products and services in 2017.
However only a third (33%) of these complaints were reported to companies, leaving 8.1 million complaints unaddressed.
There were 4.6 million active complaints in 2017, down 13% on 2016, however it is thought "long-term frustrations" could be behind the decrease.
The Ombudsman Services report suggests that the perceived hassle, previous bad experiences, disillusionment and lack of trust could be discouraging consumers from taking action.
Lewis Shand Smith, chief ombudsman at Ombudsman Services, said: "Scottish consumers are understandably disappointed with poor service and when expectations are not met, this can lead to frustration and anger.
"Voting with your feet is one way you can show dissatisfaction, but complaining is the only real way to get issues resolved, so we'd encourage anyone with a complaint to come forward and make their voice heard instead of ending up angry and uncompensated."
The largest number of complaints were in the retail sector (24%), followed by telecoms, public transport and energy at around 11% each.
People were most resigned to poor service in transport (31%) followed by energy (16%) and telecoms (15%).
The study found that a quarter (26%) of people believe you can only get a result from a complaint if you kick up a big fuss, while a further 24% have previously raised an issue but nothing changed.
Rather than make a formal complaint, four in 10 (41%) of Scottish adults 'walked out' before completing a purchase in 2017 and others decided to leave a company (27%) or spend less money with them (23%).
The report said that without clear ways to complain, many consumers may feel that 'protesting' by withdrawing custom is the only way to hold firms to account, however this type of consumer action is bad news for businesses as they are not given the opportunity to resolve the issue.
When consumers do complain, most (66%) raise the issue directly with the company or supplier behind the problem, however if the issue is not resolved more than a third (37%) take to social media to air their grievances.
The study also found that three in 10 Scottish consumers trust businesses less than three years ago.
Mr Shand Smith said: "With consumers feeling disillusioned and finding new ways to show it, businesses need to shift their thinking when it comes to customer service.
"The most successful companies are those that use technology to complement their customer service, and take a 360-degree view of the complaints process - so that trends can be identified and problems are addressed at the root.
"If consumers complain more and companies commit to improving customer service issues, the result will be consumer protection that is good for consumers and good for business."
The findings are being published on Thursday to coincide with an event at Holyrood, where MSPs will discuss how the consumer rights landscape in Scotland can be improved and consumers can be encouraged to report rather than ignore issues.
The study of 536 consumers was carried out in December last year.