Do you work for a family-friendly firm in Scotland?
23 March 2018, 07:43 | Updated: 23 March 2018, 07:45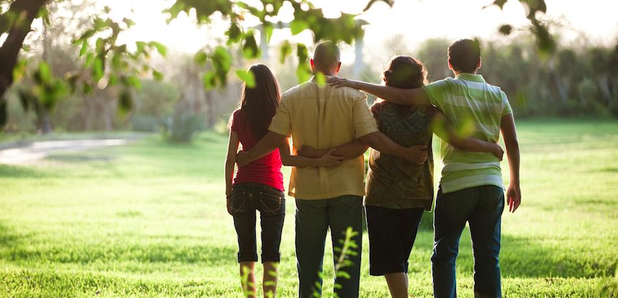 Scotland's top family-friendly employers have been recognised at an awards ceremony.
Work-life balance organisation Family Friendly Working Scotland named seven organisations in its Working Families Awards 2018.
The prizes celebrate progressive employers who support staff to combine home and work life, and harness the business benefits this brings.
This year the Barclays banking group won the best large private employer category.
Senshi Digital, a tourism marketing agency in Glasgow, won the best small medium enterprise (SME) category (small) and the best for innovation award.
Pursuit Marketing took the best SME employer (medium) award and Independent Living Fund Scotland (ILF) was named best public sector employer.
Based in Livingston, the ILF provides funding to 3,000 disabled people to help them live independently.
The best third sector employer was won jointly by Young Enterprise Scotland and Includem, a specialist charity working with vulnerable young people and their families on issues such as raising attainment, family breakdown and reducing youth offending.
Judges said the winners embrace many forms of flexible working including part-time hours, compressed hours, flexible start and finish times, remote working, term-time working and/or more ad-hoc arrangements that help members of staff to balance their home and work lives.
Nikki Slowey, joint programme director for Family Friendly Working Scotland, said: "Many congratulations to our winners who are leading the way in finding innovative and progressive ways of working that benefit both workers and the business itself.
"We've seen an increase in the quality and quantity of applications for our awards, so we're confident Scotland is making progress in shifting to a more flexible working culture."
Three organisations were highly commended at the awards ceremony in Glasgow on Thursday.
They were Historic Environment Scotland in the best public sector category, SST Sensing Ltd in the best SME - medium category and Gillies and Mackay in best SME - small.
Childcare and early years minister Maree Todd MSP said: "I congratulate all the finalists of the Scottish Top Employers for Working Families Awards and especially the winners: it really is something to be proud of.
"It is extremely positive to see so many of Scotland's employers - both large and small - recognising the benefits of creating a family friendly workplace culture.
"Not only is it good for workers and families but it is also good for business and boosts productivity."