Doddie Weir's foundation donates £250,000 to test potential MND treatments
1 October 2018, 07:19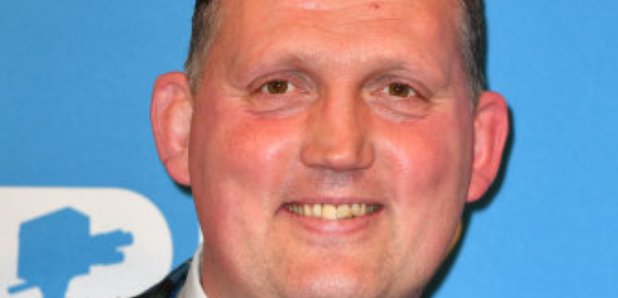 Researchers are looking into whether drugs that already treat a range of conditions could help people with motor neurone disease (MND), after a former rugby star helped raise £250,000 for their work.
The money received from Doddie Weir's My Name'5 Doddie Foundation could help to cut years from the waiting times for these new treatments to become available, because the existing drugs being tested are already known to be safe for patients to take.
The former Scotland international, who announced last year that he had MND, said: "We launched My Name'5 Doddie Foundation with the clear aim of supporting research to help find a cure for MND.
"This is our second significant investment in research and we are delighted to be working with the respected Euan MacDonald Centre at the University of Edinburgh."
He added: "Euan and his family have done a great deal in the fight against this devastating disease and we hope that by pledging funds to this new initiative, we can help make a difference.
"This commitment has only been possible through the incredible help and fund raising efforts of the fine people who have supported us over the past ten months.
"The response to my diagnosis and the launch of the foundation has been inspiring and we will continue to do all we can to help find a cure."
The team at the Euan MacDonald Centre for MND Research will take samples of blood cells from people with the condition and convert them into brain cells in the lab.
These will have all the characteristics of the patients' own brain cells, including signs of their condition.
Scientists will then use advanced automated laboratory drug testing technology, developed at the University of Edinburgh, to screen scores of existing medicines on the cells.
They hope to identify drugs that might have beneficial effects on MND symptoms and prioritise those that could be fast-tracked for clinical trials.
Professor Siddharthan Chandran, director of the centre, said: "We're specifically investigating drugs that are already licensed as treatments for other diseases.
"If we find something that looks promising, it can be taken into clinical trials far more quickly than an unlicensed drug.
"As well as testing individual medications, we're looking at combination therapies as we've learned from cancer research that these are often more effective for fighting complex diseases such as MND."
MND is a progressive condition that affects the brain and spinal cord.
There are no treatments and most people die within one year of diagnosis.
The My Name'5 Doddie Foundation has invested more than £500,000 in research projects across the UK.
Euan MacDonald, who co-founded the research centre in his name at the University of Edinburgh in 2007, said: "We welcome this investment from the My Name'5 Doddie Foundation, which builds on the expertise we have at the Euan MacDonald Centre and lays the foundations for a strong partnership between our organisations.
"It will go a long way towards helping our scientists discover potential treatments for MND."