Dogs To Receive PDSA Awards For Bravery And Devotion To Duty
24 February 2017, 12:38 | Updated: 24 February 2017, 12:39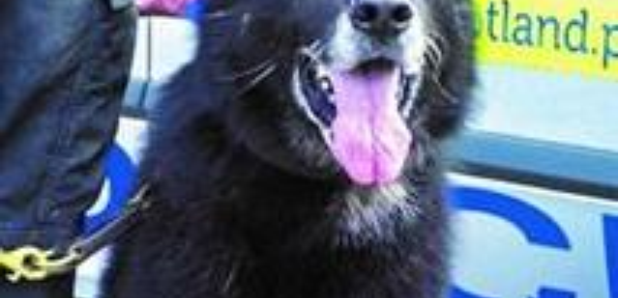 Three dogs are to be honoured by a veterinary charity at the Scottish Parliament for their bravery and devotion to duty.
Police dog Ozzy is to pick up the prestigious PDSA gold medal, the equivalent of the George Cross for animals, for disarming a man who was threatening to blow up a block of flats.
Fellow police dog Sweep and civilian dog Sabby are getting the PDSA order of merit, described as the animal equivalent of an OBE, at the special ceremony in Edinburgh on Friday night.
PDSA director general Jan McLoughlin said: "Between them, these three wonderful dogs have demonstrated extraordinary dedication, courage and character.
"They have excelled in different ways but each story demonstrates the huge contribution that animals make to our lives.''
In 2015, Ozzy and his handler Constable Brian Tennant were called to a flat in Falkirk after a man assaulted two people at knifepoint.
Mr Tennant discovered the man had severed a gas pipe and was threatening to blow up the building.
After warning the attacker, he released Ozzy, who tackled the man to the ground where he was disarmed and arrested.
Sweep, a working Cocker Spaniel, is receiving his award for outstanding devotion to duty while working as a detection dog for Lothian and Borders Police and Police Scotland.
During an eight-year career, 11-year-old Sweep was trained to detect drugs, firearms, cash and poison, and worked alongside Police Constable Rhona Meikle.
Sweep became the UK's only poison detection dog in 2012 after being trained to find carbofuran, a deadly banned poison used to target birds of prey. He remained in the role until his retirement in 2015.
Police Scotland assistant chief constable Bernard Higgins said: "Our dogs and their handlers perform many roles, whether it be searching for missing persons, searching out illegal drugs, money, poison or explosives.
"It is clear that they are brave and fearless teams, and the awards to Ozzy and Sweep amply demonstrate that.''
Thirteen-year-old Labrador Sabby (Sabakka) is being awarded the order of merit in recognition of her role supporting people with learning difficulties.
She retired in 2016 after a ten-year career working with NHS Lanarkshire's learning disability occupational therapy service team.
During that time, she helped people with learning disabilities in the community and hospital.
Ms McLoughlin added: "I feel incredibly proud to award Ozzy, Sweep and Sabby, three truly amazing dogs, with their PDSA medals.
"Each of their stories is unique and special, but they have all made a profoundly positive impact on the lives of people in Scotland.''