Dons Fan Jailed For League Cup Violence
5 January 2017, 15:41 | Updated: 5 January 2017, 15:43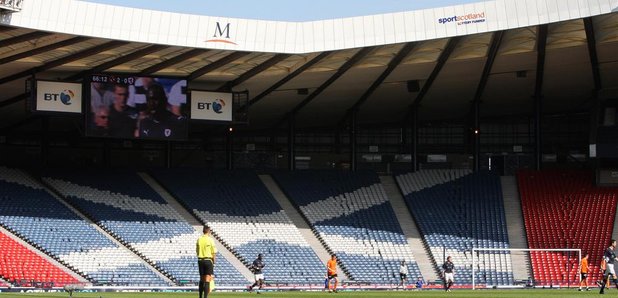 An Aberdeen fan has been jailed for six months after displaying aggressive and violent behaviour towards a rival supporter ahead of the Scottish League Cup final.
Kevin Goffin, 35, was arrested at Glasgow Central station on Sunday November 27 ahead of the match between Aberdeen and Celtic at Hampden Park.
British Transport Police (BTP) said officers were made aware of a man acting aggressively on the station concourse just before 2pm.
Goffin then "acted inappropriately'' towards a Celtic fan at the station's Marks & Spencer store and became "increasingly hostile'' when approached by BTP officers.
He launched a "torrent of homophobic, intimidating and violent abuse'' towards officers which continued all the way to police custody.
Goffin, whose address was listed as Kincorth Circle, Aberdeen, pleaded guilty at Glasgow Sheriff Court on Wednesday to one count contrary to the Offensive Behaviour at Football and Threatening Communications Acts.
As well as being jailed, Goffin was given a three-year football banning order.
Sergeant Michael McEwan said: "Threatening or abusive behaviour will simply not be tolerated and I am pleased that this man has been handed a prison sentence.
"Goffin was travelling towards the Aberdeen v Celtic match, instead he spent his afternoon in police custody because of his irresponsible and violent behaviour.
"He will now spend the next six months behind bars and it will be three years before he can attend another football match.
"Plenty of time for him to reflect on his actions. I hope his days of hooliganism are well and truly behind him.''