Drink And Drug Drivers Targeted In Police Crackdown
11 August 2017, 06:42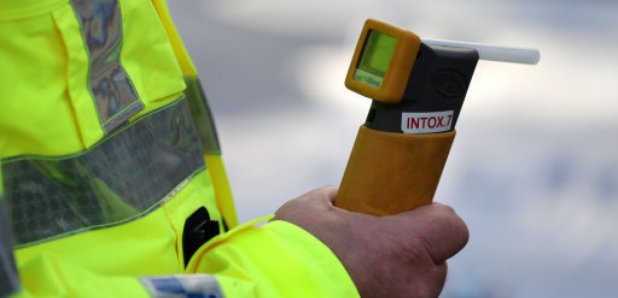 Police are launching their second week-long campaign to crack down on drink and drug-drivers.
The initiative gets under way on Friday to coincide with a time of year when Scotland's road users are at their highest risk of being killed or seriously injured because the driver was under the influence of alcohol or drugs.
The campaign will combine intelligence-led high visibility patrols and roadside checks to detect drink/drug-drivers.
Officers will also be looking out for early morning motorists who may still be under the influence from the night before.
It follows the first campaign in May during which 121 drivers were reported for drink or drug-driving.
Chief Superintendent Andy Edmonston, head of road policing for Police Scotland, said: "It is disappointing that so many people made the wrong decision earlier this summer and were prepared to put themselves and every other road user at risk. They are now paying the consequences for their actions.
"I would urge all drivers not to make the same mistake and to remember that while there are many additional opportunities at this time of year to socialise and where alcohol may be available, the fact is that the effects of alcohol do not wear off immediately.
"Drivers must consider that even if you make alternative arrangements to get home after an event, you could be over the limit the next day, depending upon the amount you have had to drink. Drivers must be aware of this if they intend getting behind the wheel the following morning
"Over the next week our increased visibility and activity throughout the country aims to reassure the public that drink/drug-driving is highly dangerous and publicly unacceptable. If you choose to drink and drive or drive whilst unfit due to the effects of drugs there is a high likelihood that you will be caught.
"Our message is simple - the best approach is none."
Anyone with information on drink/drug-drivers can contact Police Scotland on 999 in an emergency.
Alternatively they can call 101 or Crimestoppers in complete anonymity on 0800 555 111.