Drive To Cut Down Festival Crime
10 August 2016, 14:27 | Updated: 10 August 2016, 14:28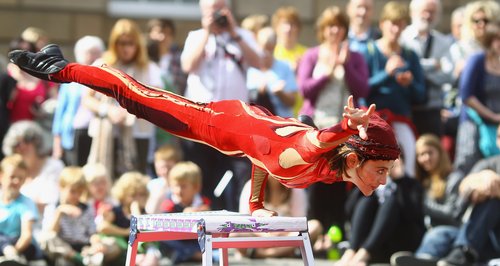 A police campaign offering visitors and locals advice on taking care of their personal possessions during the Edinburgh Festival has been launched.
As part of Operation Summer City, officers are promoting the Hold Onto Your Stuff initiative, which provides the public with useful information on safeguarding valuables.
Thousands of tourists have descended on the Scottish capital to mark the August peak of the city's year-round festivals calendar.
With so many people occupying the city, police are keen to ensure the public do not fall victim to opportunistic criminals looking to steal their belongings.
Superintendent Lesley Clark said: "We're still in the early days of the festival and you can already see a dramatic rise in the number of people within the city.
"We are committed to ensuring that everyone who is out enjoying a show or attraction, as well as those who live here and are going about their normal business, can do so without falling victim to a theft or similar crime.
"The type of thefts we typically see during this time of the year are as a result of bags, jackets and electrical goods being set down or left unattended, and I would urge those coming to the city to always keep an eye on all of their possessions and report any suspicious activity they observe while out an about.''