Driving home for Christmas? Watch out for downpours says Met Office
22 December 2017, 06:44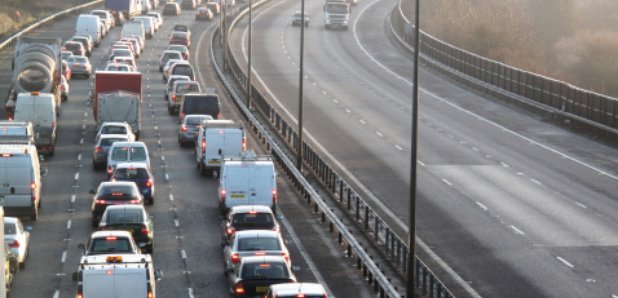 Motorists have been warned of strong winds and heavy rainfall affecting roads during the Christmas period.
The Met Office is advising of stormy weather, with yellow warnings in place for heavy rain in the north west from Sunday.
Traffic Scotland is trialling a new flood recovery vehicle as part of efforts to tackle the impact of any downpours.
Transport Minister Humza Yousaf said: "We are expecting transport networks to be busy in the run-up to Christmas with people travelling home to visit family and friends.
"As we know, the weather can be changeable at this time of year and we have to prepare accordingly.
"We will have operational teams, gritter drivers and control room staff working across the next two weeks as required.
"Despite a prolonged cold spell there is more salt in stock than was used all of last winter and we are trialling a new flood recovery vehicle to help mitigate the effects of heavy rain on the network."
The new vehicle is fitted with a remote-controlled crane and specialist pump to help clear flooding incidents.
Work is being carried out across Scotland's trunk roads to ensure the network is geared up for safe travel over the festive period.
Gritters have been out more than 4,000 times to treat routes.
Traffic Scotland's national control centre will be operational throughout the period, monitoring the network and informing the public of any incidents.
Motorists have been urged to plan journeys in advance and to "drive to the conditions".
Updates about the state of the roads can be found on the Traffic Scotland mobile site.
Ross Melville, Met Office civil contingency adviser for Scotland, said: "The Met Office works closely with Traffic Scotland to provide the latest forecast and help with preparations for any inclement weather to keep traffic moving.
"This week will be mild in comparison to the conditions we have seen recently, although there could be some overnight frosts under clear skies.
"There could be a spell of wet and windy weather either side of Christmas, so keep up to date with the forecast."