Drone and plane Edinburgh collision only 'avoided by providence', report claims
28 April 2017, 17:10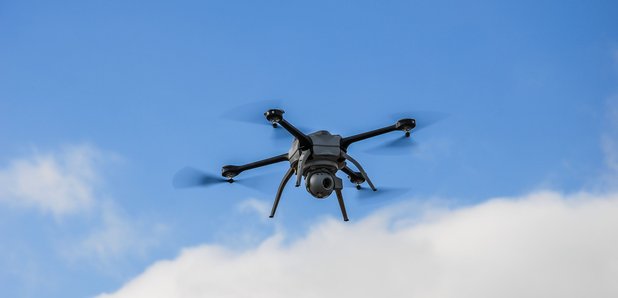 A collision between an aircraft and a drone was only "avoided by providence'', air investigators have reported.
The Airbus A319 and drone came within 75ft of each other at 3,700ft while the aircraft was descending on approach to Edinburgh Airport on November 25 last year.
A report from the Airprox Board, which investigates near-misses by aircraft, described the near-miss as a category A incident.
It said: "The A319 pilot reports being in the descent, coasting out, when they came very close to what appeared to be a drone.
"The crew noticed it quite late as it appeared in the 11 o'clock position and passed down the left side of the aircraft at the same level.
"The pilot noted that there was no time to take avoiding action. The incident was reported to the controller and to police on landing.''
The controller of the drone could not be traced after the incident at 12.09pm.
The Airprox Board said the drone was being operated beyond the visual line of sight and had been flown into "confliction'' with the aircraft.
The report added: "When it came to assessing the risk, although the incident did not show on the NATS radars, the board noted that the pilot had estimated the drone to be at the same height as the aircraft and only about 75ft away on the left.''
It added that a collision had ``only been avoided by providence''.
"The A319 pilot had not been able to take avoiding action and so the board therefore determined the risk to be category A.''