Dugdale: Child Poverty Figures Should Shock SNP Government Into Action
29 August 2017, 05:28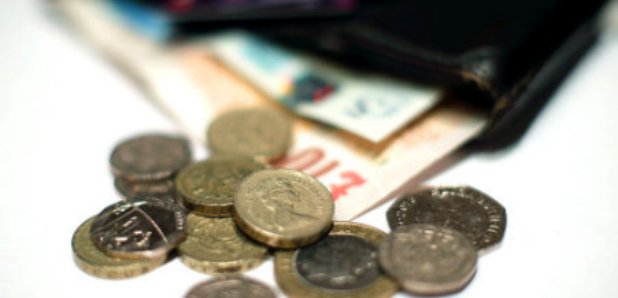 The rise in youngsters living in poverty should "shock" the Scottish Government into increasing child benefit payments to families, Kezia Dugdale said.
The Scottish Labour leader spoke out after the Catholic Church became the latest organisation to back a £5 a week rise in the amount families receive.
Her party has already pledged to increase child benefit payments and with Holyrood getting new powers over welfare, including the ability to top up existing benefit payments, the Give Me Five campaign is being launched, urging ministers in Edinburgh to act.
Figures showed that in 2015/16 more than 260,000 youngsters in Scotland are growing up in families struggling to make ends meet, up from 190,000 in 2011/12.
But campaigners insist a £5 increase in child benefit could lift some 30,000 children in Scotland out of poverty.
Ms Dugdale said: "Scotland should be the best place in the world to live, work, grow up and grow old in - and that starts with a fairer country.
"Over a quarter of a million children in Scotland living in poverty is a national scandal that should shame each and every one of us and should shock the SNP government into action.
"The SNP government should use the powers over social security to top up child benefit by £240 by 2020.
"That's a move that would help over half a million families across Scotland, and lift 30,000 children out of poverty."
Ms Dugdale vowed: "These are the kind of positive, anti-austerity policies Scottish Labour will continue to push for in Holyrood.
"SNP MSPs should work with Labour and deliver a Scotland that works for the many."
On Monday the Scottish Catholic Church announced its support for a £5 increase in child benefits with Bishop William Nolan, of the Church's Justice and Peace Commission, saying the move could "reduce the number of our children for whom poverty is destroying their childhood and stifling their future".
Angela Constance, Cabinet Secretary for Social Security, said: "UK Government cuts since 2010 have pushed more people, including children, into poverty and crisis. This is simply unacceptable.
"We are already taking action to help. Our Child Poverty Bill has introduced into statute ambitious targets to eradicate child poverty and, since 2013/14, we have spent over £350 million to mitigate the worst of UK Government welfare reforms, including the bedroom tax.
"While I recognise the rationale behind proposals to top up child benefits by £5 a week, in reality to deliver it would cost around quarter of a billion pounds, and only £3 out of every £10 would go to households in poverty.
"When resources are tight, we need to make sure that any investment goes as far as it can to tackle poverty."