DUP leader to attend Orange Order parade in Scotland
1 June 2018, 10:33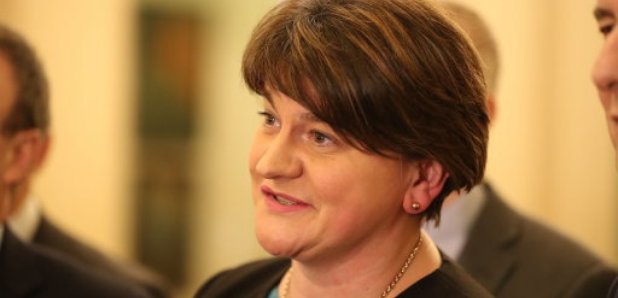 Democratic Unionist Party leader Arlene Foster is to attend an Orange Order parade in Scotland.
The Grand Orange Lodge of Scotland confirmed the politician had accepted an invite to the parade in Cowdenbeath, Fife, later this month.
The organisation's executive officer Robert McLean said he believed it is the first time she has attended one of the Boyne celebration parades in Scotland.
He said: "She's been invited to be the guest speaker. The main speech would be by Arlene Foster."
He added that attendance by Northern Ireland politicians at Scottish parades was not unusual and former First Minister and DUP leader Peter Robinson had done so in the past.
Ms Foster was Northern Ireland's First Minister until the collapse of the powersharing agreement at Stormont last year.
The parade on June 30 is one of the biggest in Scotland and involves lodges from Fife, Edinburgh, the Lothians and elsewhere in the central belt.