East Africa Appeal Raises More Than £4M In Scotland
6 April 2017, 05:56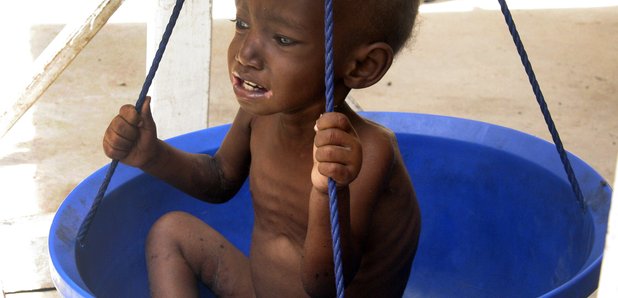 The Disasters Emergency Committee (DEC) appeal for East Africa has raised more than £4 million to date in Scotland.
Since the appeal was launched by Bill Nighy, Sir Mo Farrah, Eddie Redmayne and Brenda Blethyn, fundraisers say a steady stream of donations has been flowing in from the public at a rate of over £2,000 per minute in the UK.
The appeal has raised £4,120,462 since it began on March 5, with donations received from the Scottish Government, companies and faith groups.
The public have been raising money by busking, holding bake sales, running marathons, shaking collection buckets and raising awareness for the 16 million people across East Africa who are in urgent need of food, water and medical treatment.
Employers have also been matching employee donations, while trusts and foundations have boosted the appeal and children as young as four have even been donating their pocket money.
The Disasters Emergency Committee (DEC) is made up of major aid charities, who combine their efforts during the world's worst crises.
They include ActionAid, Age International, British Red Cross, CAFOD, CARE International, Christian Aid, Concern Worldwide, Islamic Relief, Oxfam, Plan International UK, Save the Children, Tearfund and World Vision.
Neil Mathers, DEC chairman in Scotland, said: "Scots are always so generous during DEC appeals, giving far more per capita than the rest of the UK.
"We hugely appreciate every contribution we receive, it really is saving lives.
"It's been so inspiring to see how Scots have responded to this desperate need and to hear the passion and creativity they have put into fundraising.
"I cannot thank everyone enough for their support.
"Our 13 member charities are already on the ground delivering vital life-saving assistance to some of the worst affected people.
"We are now getting reports of how food aid is getting through.''