Edinburgh a 'million-pound property hotspot'
7 June 2018, 05:36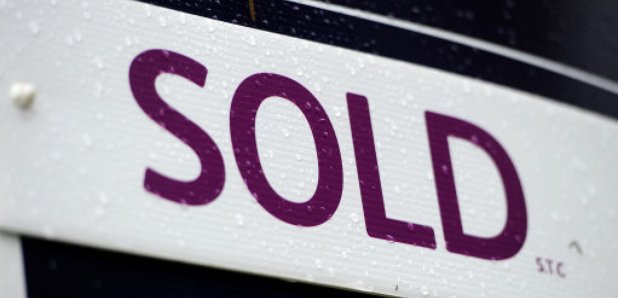 Edinburgh, Cambridge and Bristol are home to Britain's fastest-selling million- pound homes, according to a property website.
Homes worth £1 million or more have shifted most quickly in Cambridge this year, taking only 45 days on average to secure a buyer - twice as fast as the national average of 99 days, Rightmove found.
The top five fastest selling million-pound locations are all outside London.
After Cambridge, Edinburgh and leafy Harpenden in Hertfordshire - a popular area with London commuters - are in joint second place.
Million-pound properties in Edinburgh and Harpenden, situated close to St Albans, take 53 days on average to be snapped up.
Bristol and St Albans complete the top five, with top-end homes there selling in 54 days and 60 days on average.
Rightmove also found it takes five days longer to secure a buyer for a million- pound home on average than a year ago, when sellers typically sat it out for 94 days.
Hackney, Golders Green and Brixton in London also made Rightmove's top 10 list of the fastest-selling million-pound property hotspots.
Homes priced in this bracket take 62, 64 and 65 days to sell on average in these parts of the capital, respectively.
Rightmove housing market analyst Miles Shipside said: "Hotspots like Cambridge have helped the east of England take over the mantle from London in recent years."
He continued: "The Scottish million-pound plus market has also picked up as the increased activity in the overall housing market in Scotland is having a positive knock-on effect on the higher end, especially in cities like Edinburgh."
Eight of the top 10 fastest hotspots are selling million-pound homes more quickly than in 2017.
The two exceptions in the list are Cambridge, which is one day slower than last year, and Bristol, where the average time to sell has increased by 18 days from a speedy 36 days a year ago.
Mr Shipside said: "Those lucky enough to be selling a home worth a million or more should think carefully about what they can do to make their home stand out.
"Potential buyers will be wondering if they can afford not only to trade up to the next rung of the ladder, but also to stump up stamp duty fees."
The research was based on property listings for homes marketed at £1 million or more on Rightmove's website, looking at the number of days between a property first being listed and being marked as under offer or sold subject to contract.
Simon Rettie, managing director of Rettie and Co estate agents in Scotland, said in the report: "As confidence and demand has picked up in the overall Scottish market recently , this has led to million-pound homes selling much more quickly again.
"The buyers are often families or professionals, or those that are looking for a second home."
Martin Walshe, head of new homes at Cheffins in Cambridge, said: "We've seen demand grow to unprecedented levels in Cambridge for a variety of reasons which has pushed up values and sped up sales across all price brackets, especially with the city's historically low housing supply."
Here are the top 10 fastest places to sell a home for £1 million or more according to Rightmove, with the average number of days in 2018 and 2017:
1. Cambridge, 45, 44 - one day slower
2. Edinburgh, 53, 76 - 23 days faster
3. Harpenden, 53, 67 - 14 days faster
4. Bristol, 54, 36 - 18 days slower
5. St Albans, 60, 63 - three days faster
6. Winchester, 60, 62 - two days faster
7. Hackney, 62, 63 - one day faster
8. Golders Green, 64, 73 - nine days faster
9. Woking, 64, 74 - 10 days faster
10. Brixton, 65, 89 - 24 days faster
And here is the average number of days to secure a buyer for a home priced at £1 million or more by region in 2018, followed by 2017, according to Rightmove:
- North East, 124, 136 - 12 days faster
- North West, 131, 140 - nine days faster
- Scotland, 94, 113 - 19 days faster
- Yorkshire and the Humber, 120, 97 - 23 days slower
- East of England, 87, 86 - one day slower
- East Midlands, 107, 120 - 13 days faster
- West Midlands, 106, 94 - 12 days slower
- South West, 109, 104 - five days slower
- South East, 98, 92 - six days slower
- Wales, 173, 146 - 27 days slower
- London, 99, 94 - five days slower