Edinburgh Airport Consults Over Flight Path Changes
30 January 2017, 10:04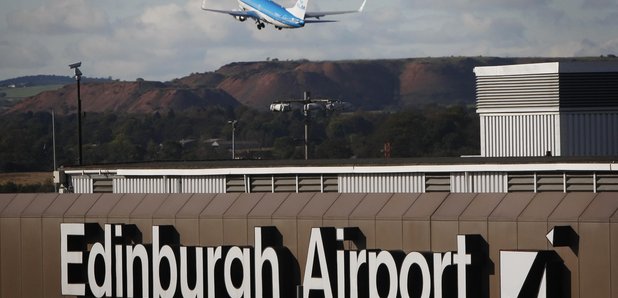 An airport has launched the second phase of its consultation on proposed changes to flight paths.
Edinburgh Airport said that its preferred options would reduce the number of people that aircraft fly over by nearly 25,000 and cut the noise impact for thousands of people.
More than 5,000 people responded to the first phase of the Airspace Change Programme (ACP) consultation which ran from June to September last year.
Airport bosses said the responses have influenced and informed the proposed new flight paths, which must be approved by the Civil Aviation Authority before they are implemented.
The airport, the busiest in Scotland, said modernising its airspace, designed in the 1970s, was necessary in order to handle ''strong levels of growth'' in operations since 2013.
Gordon Dewar, Edinburgh Airport's chief executive, said: "Our proposed flight paths are a balance of interests focused on three key factors; impact on communities, airspace regulation as well as airport and aircraft operations. Edinburgh Airport and the aviation sector in general are strongly growing parts of a still sluggish Scottish economy - and we have to get this right for the sake of jobs in Scotland and environmental considerations.
"At the very heart of our proposals are the findings of the initial consultation - we have listened to the public in finding a solution.
"The bottom line is that our proposed changes would mean a reduction in noise for nearly 25,000 people.
"We have worked closely with key stakeholders including community and environmental groups and our proposed changes would reduce the noise impact on the community, reduce emissions and allow us to continue to meet growing demand safely and sustainably.
"In this second stage of public consultation we will be reaching out again to our neighbouring communities. Our community engagement campaign will be backed up by media advertising and a locally targeted social media campaign to provide information relating to drop-in sessions and links to the feedback pages of the website.''
Mr Dewar said he has written to more than 640,000 households across Edinburgh, the Lothians, Falkirk and Fife outlining the design of the flight paths and seeking the public's views on the proposals.
The airport will also host drop-in sessions in communities.
Mr Dewar added: "As with all major infrastructure expansion plans, we know that not everyone will agree with our proposals; therefore we are committed - where people are adversely impacted by changes - to mitigation and compensation measures.''
The airport said that the existing flight paths used by aircraft rely on the 1950s technology of ground-based radio beacons.
Any new flightpath changes would be introduced using a well-established and more accurate form of navigation called Area NAVigation.