Edinburgh Hogmanay Organisers Ask Young Scots To Sum Up Country In A Word
13 October 2017, 06:24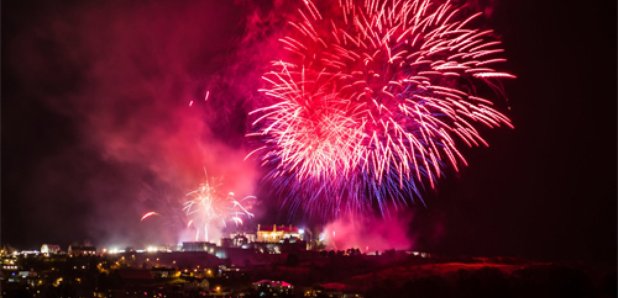 The organisers of Edinburgh's Hogmanay celebrations have launched a campaign urging young Scots to reflect upon what is best about their country.
The drive, entitled #ScotWord, is inviting people to choose one word which best answers the question: "What makes you proud to live in Scotland?"
The campaign is encouraging those between the ages of eight and 26 to choose the word they believe sums up what they want to say about Scotland to the rest of the world.
The initiative, to run until St Andrew's Day at the end of November, leads up to 2018 being Scotland's Year of Young People.
Scottish singer and songwriter Nina Nesbitt is fronting the campaign.
She said: "I'm proud to be part of the #ScotWord project as I'm passionate about helping the younger generation of Scotland have access to great opportunities and build a better future together."
After St Andrew's Day, a shortlist of potential #ScotWords will be drawn up and opened up to a public vote.
The word eventually chosen will be unveiled on December 30, the day before Hogmanay, at the city's torchlight procession.
Every young person in Scotland is being encouraged to take part in the project.
Edinburgh's Hogmanay celebrations run for three days in the capital city, drawing in an estimated 150,000 people from elsewhere in the UK and around the world.