Edinburgh 'Outranks' London As Britain's Top Property Hotspot
2 June 2017, 07:19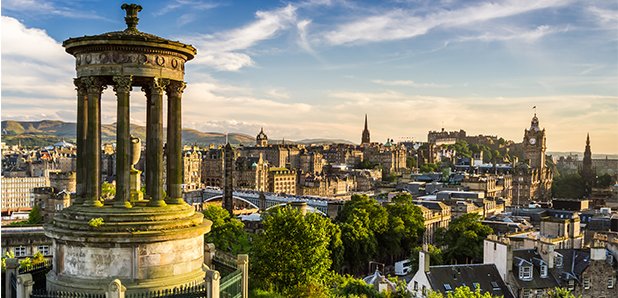 Edinburgh and Croydon have been identified as Britain's top property hotspots, beating central London.
Zoopla found that homes listed for sale in Edinburgh typically received 145% more interest from house hunters than the average property listed across Britain, making it the most "in demand'' area.
It analysed the volume of email enquiries sent by house hunters to estate agents listing homes for sale on its website over the past year to make the findings.
Croydon came in second place, with 104% more demand for homes there typically than the average property listing in Britain over the past 12 months.
Central London and Glasgow followed, with 77% and 67% more interest respectively than the average British property listing.
At the other end of the spectrum, Preston was found to be the least in demand area of the places looked at, with properties there receiving 55% less interest than the average, followed by Wigan, Warrington and the Welsh city of Newport.
Buyers' priorities appear to vary depending on where their search is located.
Analysis of Zoopla's keyword search tool found buyers in Edinburgh and Croydon often included "garage'' in their search, while "freehold'' was the most important keyword criteria for those looking to buy in central London.
Across Scotland, a coastal view appeared to be important, as the most popular keyword search there was "sea''.
In Wales, the desire for vast outdoor spaces proved particularly popular, with the word "acres'' being the most searched-for keyword.
A closer look at London revealed that Barking and Dagenham was the most sought after London borough.
Homes in this area received 168% more interest than the average London property listing, followed by Bexley and Hounslow, where prospective buyers showed 43% and 40% more interest respectively.
Leafy Richmond upon Thames was found to be the least in demand borough in London, with homes in the area receiving 35% less interest typically than the London borough average.
Buyers in Richmond faced paying close to £1 million on average, with the typical home there valued at £919,226, compared with £293,135 for a property in Barking and Dagenham.
Lawrence Hall, a spokesman for Zoopla, said: "This new set of figures gives us valuable insight into which areas of the British property market are most in demand.
"It's interesting to see Edinburgh outranking London, which perhaps reflects a cooling in the property market for central London.
"It's no surprise that we see high demand for properties in the outer London suburbs, such as Croydon, as they prove to be an affordable alternative for buyers.''
Zoopla analysed the volume of enquiries received by each property listing between April 1 2016 and April 1 2017 to provide a ranking of the most in demand property markets. It analysed Britain's 50 biggest urban areas.
Here are the top 10 most "in demand'' areas, with the percentage more enquiries for a property there typically compared with the British average, followed by the average house price there, according to Zoopla:
1. Edinburgh, 145%, £270,991
2. Croydon, 104%, £375,152
3. Central London, 77% £778,530
4. Glasgow, 67%, £180,151
5. Leicester, 56%, £216,230
6. Birmingham, 55%, £185,825
7. Swansea, 42%, £166,838
8. Reading, 39%, £424,388
9. Milton Keynes, 33%, £298,621
10. Coventry, 32%, £193,264
And here are the top 10 least in demand areas in Zoopla's survey, with the volume of enquiries about a property versus the average across Britain and the average house price there:
1. Preston, minus 55%, £183,584
=2. Wigan, minus 51%, £155,946
=2. Newport (South Wales), minus 51%, £164,126
=2. Warrington, minus 51%, £204,592
=5. Doncaster, minus 48%, £151,108
=5. Telford, minus 48%, £170,232
=5. York, minus 48%, £278,499
8. Chesterfield, minus 46%, £170,634
9. Stockport, minus 44%, £247,079
10. Derby, minus 41%, £195,268