£1bn City Deal Investment To Create 21,000 Jobs In Edinburgh Region
20 July 2017, 06:45 | Updated: 20 July 2017, 11:17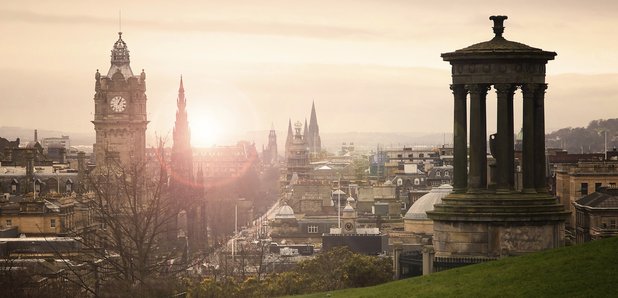 A City Deal worth around £1 billion which will see thousands of jobs created in and around Edinburgh is to be signed in the capital today.
The UK and Scottish governments are each investing £300 million in the project over the next 15 years, with local authorities and other partners such as universities also committed to adding up to £500 million.
The Edinburgh and South East of Scotland deal will see investment in housing, innovation, transport, skills and culture, and is also expected to create around 21,000 jobs in the region.
Some of the cash will be spent on the creation of five new innovation hubs, including in robotics and space technologies, and on a new concert hall in the city.
The agreement was due to be announced at the end of March but was delayed by the General Election.
It is the fourth UK City Deal in Scotland, following investments in Glasgow, Inverness, and Aberdeen.
Scottish Secretary David Mundell and First Secretary of State Damian Green will join Scotland's Economy Secretary Keith Brown and Edinburgh council leader Adam McVey to sign the deal later today.
Mr Mundell said it would have a major economic impact on the region.
"The UK Government is investing £300 million in the Edinburgh and South East of Scotland City Region Deal, which will boost the economy of Edinburgh and the whole of South-East Scotland for decades to come. The Edinburgh deal will focus on the capital's strengths of new technology, innovation and culture.
Mr Brown said: "The Scottish Government has been fully committed to this deal and I am very pleased that we have been able to get to the stage of achieving such an ambitious deal for the region.
"Edinburgh and its city region is an area of huge importance to the Scottish economy.''
He said the Scottish Government's investment includes up to £25 million in a programme to reduce skills shortages and gaps, £140 million in transport projects, £65 million into new housing for the region, and £10 million towards a new concert venue.
"Taken together, these projects will help the region continue to thrive and grow, fulfilling our ambitions for the region to be one of the fairest and most inclusive areas in the country,'' he added.
Mr McVey, speaking on behalf of all of the local authorities involved, said: "I am delighted that this ambitious deal for the region has now been agreed, creating up to 21,000 new jobs
"This will allow us to transform the area, delivering high quality jobs, housing, critical infrastructure, a new skills programme, and a world class concert hall.''