Edinburgh Tram Staff Vote To Strike
26 November 2018, 15:31 | Updated: 26 November 2018, 15:32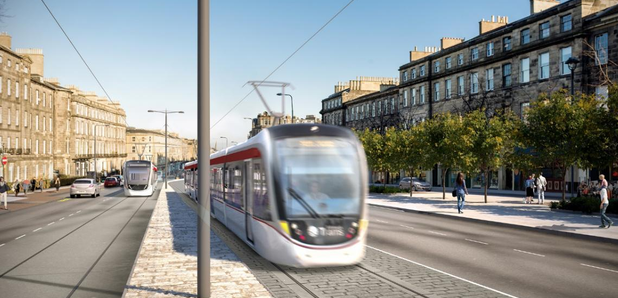 Tram workers in Edinburgh have voted to strike during the festive period, amid union claims of bullying by bosses.
Almost 70% of Unite members who took part in the ballot favoured industrial action.
It comes after concerns were raised over staff being subjected to a hostile and bullying management culture, including claims of victimisation and fears around job security.
Unite regional officer, Lyn Turner said: "This result gives our members a resounding mandate for action.
"We are currently in talks with management and are hopeful that we can come to a sensible agreement which fully addresses our members concerns and avoids the need to take action.
"Unite does not want to play Scrooge by interrupting Christmas travel for Edinburgh's citizens, but we need management to recognise that our members have legitimate concerns that must be addressed.
"A hostile and aggressive management culture does not deliver a safe and productive workplace, nor does it indicate dignity and respect in its treatment of workers."
He added the industrial action could cover the "run-up" to Christmas until the end of December.
The ballot had an 89% turnout, with almost 70% voting in favour of a strike.