Eilidh's Family Pray For Friend
27 May 2017, 06:17 | Updated: 27 May 2017, 06:19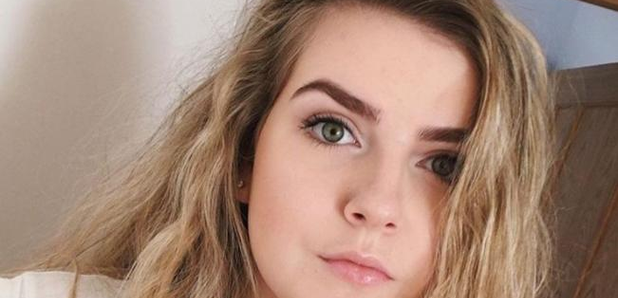 The family of Manchester bomb victim Eilidh MacLeod have said they are praying that her injured friend makes a full recovery.
The 14-year-old schoolgirl from the island of Barra, in the Outer Hebrides, travelled with friend Laura MacIntyre for the Ariana Grande concert on Monday night.
Their families made desperate appeals when the girls failed to get in touch after the explosion at Manchester Arena which left 22 dead and dozens injured.
Laura, 15, was found in hospital with serious injuries while it was confirmed on Thursday that Eilidh was among the dead.
The friends were pupils at Castlebay Community School where pupils and staff have been left in shock.
In a statement, Roddy and Marion MacLeod said: "Eilidh and Laura were so excited about going to the concert together but what should have been the perfect ending to a fantastic trip ended so tragically.
"We continue to have Laura and her family in our thoughts and pray that she makes a full recovery.
"As a family, we would also like to offer our support and condolences to all the other innocent victims who have been needlessly killed in this attack; and to the survivors in hospitals around Manchester.''
Laura's family described the 15-year-old as ''strong-willed and a fighter'' and say she is receiving the best care in hospital in Manchester.
In a police statement on Thursday, the MacIntyre family added: "Our hearts and minds have been with Eilidh's family since we heard their news.''
The MacLeods also thanked emergency services for their work at the scene and expressed their gratitude for the many messages of support they have had from around the world.
Pictures of Eilidh as a toddler and posing with a bagpiping award have also been released as her family remember her.
Her parents said: "Eilidh MacLeod was our beautiful, intelligent, popular and talented daughter as well as a loving sister and we are at a loss without her.
"Eilidh loved nothing more than spending time with those she loved, both family and friends alike. She loved socialising whether through social media or spending time with them down on the beaches of both Barra and Vatersay.
"Her love of music was unsurpassed and she enjoyed her time playing, travelling and competing in the Pipe Bands immensely.
"We would like to thank the emergency services who did everything in their power to help following the explosion. Sincere thanks also go to all who have supported us through this terrible time including the people of Manchester, Scotland and well-wishers worldwide.''
The family paid a special thanks to people in their Western Isles community who have rallied round to help.
"Messages and tributes to our Eilidh by her friends have given us great comfort and we wish to thank you all,'' they said.
"The offers of help and support have been truly overwhelming and greatly appreciated.''