Elderly & Homeless Hate Crime Law Plea
28 September 2017, 07:07 | Updated: 28 September 2017, 07:09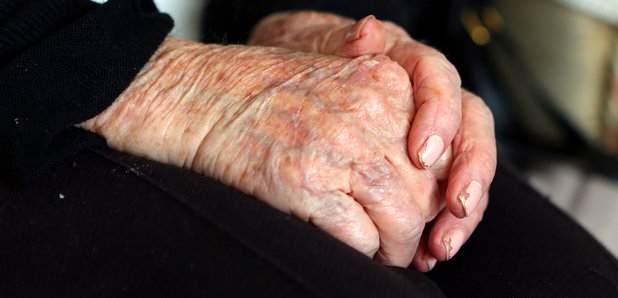 New laws should be created to include sufferers of hate crime who "fall between the cracks", according to a report.
Victim Support Scotland is to unveil its 93-page paper on Thursday calling for a victim-centred approach to justice in the area.
Recommendations include removing barriers to reporting hate crimes, recognising marginalised victims who "fall between the cracks" and ensuring restorative justice is designed with sufferers at its heart.
Alan McCloskey, director of operations, said: "Most of the policy and research relating to hate crime focuses on the perpetrators and the criminal justice response and, while that has value, we would like to see a shift that keeps victims, and their experiences, at the forefront of all discussions.
"We must tackle the barriers that prevent victims from reporting crime. Victims don't report for a number of reasons. It could be that they fear they won't be taken seriously, they lack trust in the authorities or they are apprehensive about disclosing their sexual orientation or gender identity to authorities.
"The frequency of 'low level' hate incidents could mean it is impossible for a victim to report them all, and for them it becomes part of day-to-day life and normalised."
In 2016/17, 5,708 charges were made relating to these forms of abuse in Scotland.
Among them were 3,349 racial, 673 religious, 1,075 LGB, 40 transgender and 188 disability hate crimes.
But real levels are believed to be far higher than official statistics state, as a significant number of incidents could go unreported.
Legislation for this area in Scotland is undergoing an independent review by Lord Bracadale, who has been asked to review whether current laws are fit for purpose.
Considerations include if they should be simplified or harmonised and if new categories, such as age and gender, should be created.
Victim Support Scotland is calling for the recognition of hate crimes against the homeless, elderly, asylum seekers and refugees, and gypsies and travellers.
It claims these groups are excluded from existing policy and legislation frameworks.
The organisation wants hate crime to be approached from a public health perspective, involving cross-body work to support victims and their communities.
Lord Bracadale said: "The report which Victim Support Scotland are publishing today will make an important contribution to the independent review of hate crime legislation which I have been asked to conduct."
The organisation was to unveil its paper at its first dedicated hate crime conference in Glasgow.
It is also launching training course that will provide comprehensive, specialised training which can be rolled out in schools, local authorities, third sector and other organisations.
The course will cover how to provide support to victims, with a focus on its impact.
A Scottish Government spokeswoman said: "We are committed to ensuring our communities have protection from hate crime that is fit for the 21st century.
"That is why Lord Bracadale has been appointed to lead an independent review of hate crime legislation.
"We are pleased to see that Victim Support Scotland is contributing to this review and look forward to receiving Lord Bracadale's recommendations next year."