Employers 'Failing To Meet Huge Demand For Flexible Working'
7 September 2017, 07:26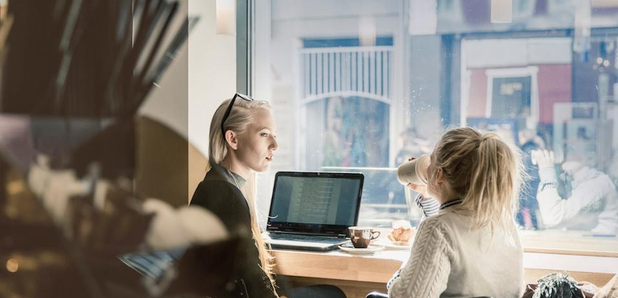 There is a huge mismatch between the availability of flexible jobs and the number of people working flexibly, according to researchers.
Analysis commissioned by the Scottish Government and Family Friendly Working Scotland, found only 11.9% of jobs paying at least £20k are advertised as flexible at the point of hire.
Researchers found 34% of people seeking employment in Scotland are looking for part-time or flexible vacancies.
Part-time workers could also earn up to £3.62 less per hour than full-time workers with similar qualifications.
Researchers also found higher paid jobs are less likely to be advertised flexibly.
The survey found 24% of jobs paid less than £20k were flexible compared to 8.9% paying £35k to £59k which limited career progression and earnings.
Of those jobs that advertised flexibly, 61.6% were part-time. Other options, such as flexible hours and homeworking, were less frequent and 15% of jobs didn't specify what type of flexibility was available.
Lisa Gallagher, joint programme director of Family Friendly Working Scotland, said: "These findings show a huge demand in Scotland for flexible working and a clear opportunity for employers to tap into this demand by designing and advertising jobs as flexible.
"Most employers are currently missing out on recruiting and retaining the best talent and from getting the most from their employees.
"When people are able to happily combine home and work life they are much more likely to be engaged, motivated and productive at work - giving it their all.
"Thinking differently and innovatively about how work is designed will help Scottish businesses to prosper.
"Employers should be thinking about the best way to get a job done rather than assuming it should fit into the traditional 9-5 model."
The report by Timewise showed the quality flexible jobs varied depending on the role.
More than a quarter of medical and health roles (26.9%) offered flexible options, compared to 2.8% of roles in facilities and construction.
Researchers said the figures showed the need to increase the number of quality jobs advertised with flexible working options.
Emma Stewart, joint chief executive of Timewise, said: "Designing jobs to be open to flexible working, from the point of hire, needs to be part of the debate on how Scottish employers can help raise living standards for the thousands who need to work flexibly.
"Businesses consistently fail to realise how important flexibility is to people when looking for a new role, often resulting in the best talent having to trade down and take jobs way beneath their level of skill and ability. A stable and permanent Scottish flexible jobs market will be a win-win for all."
Equalities Secretary Angela Constance said: "The Flexible Jobs Index highlights the huge potential for growing the flexible jobs market across Scotland. Not only is flexible working good for workers and families but it is also good for business and boosts productivity.
"The Index is an important piece of work which highlights the huge potential for increasing the flexible jobs market and is a valuable contribution to our aim to create a fair, smart, inclusive Scotland, where there is genuine equal opportunity for all."