Employment Total Hits Record High Of 2.6 Million
16 August 2017, 12:02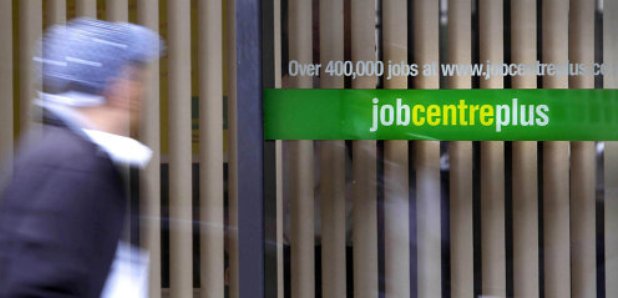 Scotland's employment rate has hit a record high while unemployment has fallen by the fastest rate in the UK outside London, new figures have shown.
The jobless rate is 3.9% after a drop of 12,000 in April to June, down 0.5% on the previous three months, and sits at 107,000.
The UK unemployment rate fell 0.2% in the same period to 4.4%, while the London rate fell 0.6% to 5.5%.
Scotland's jobless rate in March to May was 104,000 or 38%, a 25-year low, but statisticians warned against comparing the latest quarterly results against these figures as they contain overlapping months.
Official figures from the Office for National Statistics show Scotland's employment rate has hit a record high of 75.2%, marginally above the UK figure of 75.1%.
The number of employed people in Scotland rose 30,000 between April and June compared to the previous three months, and the 1.1% rise was the fastest rate in the UK, equalled by London.
There are now 2,650,000 people in employment in Scotland - 86,000 more than the pre-recession peak.
The rate of people classed as economically inactive across Scotland between April and June was 21.8%, 743,000, higher than the UK rate of 21.3%.
Economy Secretary Keith Brown said: "These latest figures show continued resilience in our labour market with 30,000 more people in work compared with this time last year, and the unemployment rate falling by 1.2 percentage points over the year.
"The employment rate has risen to 75.2%, its highest on record, with more people in employment than ever before, while the unemployment rate of 3.9% is close to record lows.
"This is a further vote of confidence in our economy, coming after GDP figures showing Scotland's growth rate was four times faster than that of the UK over the last quarter, and recent reports of accelerating growth across the private sector."
Scottish Secretary David Mundell said: "It is good news that Scotland's employment has reached a record high. Unemployment is at a near historic low, at 3.9%, which is a trend I hope to see continue.
"The UK Government will continue to work to strengthen Scotland's economy, and I encourage the Scottish Government to continue to use their economic levers to increase Scotland's prosperity."