English Teens From Deprived Areas More Likely Than Scots To Win University Place
18 August 2017, 05:25 | Updated: 18 August 2017, 05:28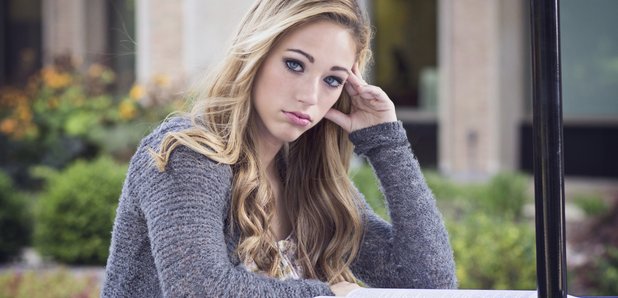 Scottish 18-year-olds from the most deprived areas are less likely to have secured a university place than their counterparts in England, new figures have shown.
The latest statistics from admissions body Ucas, published as pupils south of the border received exam results on Thursday, outline that 16.5% of 18-year-old applicants from England accepted to university were from the poorest areas.
The rate stands at 12.3% among their Scottish peers, using the same measure of deprivation known as the Participation of Local Areas classification Polar3.
However, the rate of 18-year-old applicants from Scotland's worst off areas gaining places at university has grown faster year on year than the equivalent in England, by 1.9 percentage points compared to 0.4.
When the Scottish Qualifications Authority released exam results last week, Ucas said more pupils from Scotland had achieved a university place on results day than in any previous year, with a 13% increase in placed applicants from Scotland's most deprived communities.
Opposition parties criticised the Scottish Government's education record, with the Conservatives claiming the figures indicate the country's free tuition policy is "blatantly not working".
Their comments follow former Scottish cabinet minister Kenny MacAskill claiming in a column in the Scotsman on universal benefits that: "The absence of tuition fees is mirrored by a lack of grant support for the poorest aspiring to attend, and pressures elsewhere in education."
Scottish Conservative education spokeswoman Liz Smith said: "These figures show clearly that it's much easier for a pupil from a deprived background in England to get to university than it is in Scotland. The SNP has had more than a decade to address this, but it has failed.
"This also blows a hole in the SNP's policy of universal free tuition. It blatantly is not working, is harming universities financially and - as Kenny MacAskill has now admitted - is reducing opportunity for those who need it the most.
"We need a radical rethink from the Scottish Government, or more children from the poorest backgrounds will be placed at a stark disadvantage to those just a few hundred miles away."
Labour education spokesman Iain Gray said: "Figures released last week showed some welcome progress in widening access for the poorest pupils to go on to university, but these figures show how far we still have to go.
"The SNP's record on access for the poorest students to university simply is not good enough.
"Nicola Sturgeon promised that every child, regardless of their background, would have an equal chance of going to university, but that simply isn't happening."
A spokesperson for Further Education Minister Shirley-Anne Somerville said: "In reality, when looking at entry rates for 18-year-olds from low participation areas (POLAR3 Q1), Scotland has the highest percentage point increase this year in the UK at this stage in the process.
"Today's UCAS figures show that the number of students from Scotland's most deprived areas who have been accepted to university - as well as the overall number of Scottish students getting a place at a Scottish university - are both at record high levels at this stage of the cycle.
"Rather than celebrate this positive news for our young people, the opposition are using it as a smokescreen for their determination to saddle Scotland's students with tens of thousands of pounds of additional debt through tuition fees."