Environment Body Objects To Trump Company's Plans For New Golf Course
28 July 2017, 19:03 | Updated: 28 July 2017, 19:05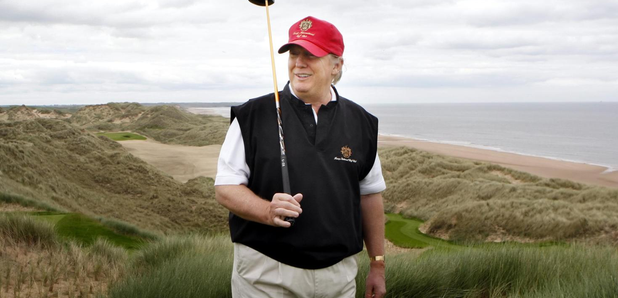 The Scottish Environment Protection Agency (SEPA) has objected to plans by Donald Trump's company for a second golf course in Aberdeenshire.
Proposals were submitted by the Trump Organisation for a second 18-hole course at Balmedie in 2015.

But SEPA has called on the plans to be revised over pollution and sewage concerns.

One of the public body's conditions of support is that all waste water should be connected to the public sewer.

A private system is currently in place but only has authorisation until December 2018.

A Trump International Golf Links statement said: ''The recent correspondence between Trump International, the local authority and statutory consultants is a normal part of the planning process and the regular ongoing dialogue conducted during the application process.

''Scottish Natural Heritage and SEPA always reference a range of policy considerations and factors which is standard practice and nothing out of the ordinary.

''Our application is making its way through the planning system and this dialogue will continue until it goes before committee for consideration.

''The Dr Martin Hawtree-designed second golf course is located to the south of the Trump estate and does not occupy a Site of Special Scientific Interest and is not covered by any environmental designations.

''We are extremely confident in our proposal and that this process will reach a satisfactory conclusion acceptable to all parties on our world class development.''

If given the go ahead, it would be named The Macleod Course after Mr Trump's Scottish mother Mary.

The first course on the Menie Estate opened in 2012.