Equal Pay Inquiry Started By Holyrood Committee
15 February 2017, 11:15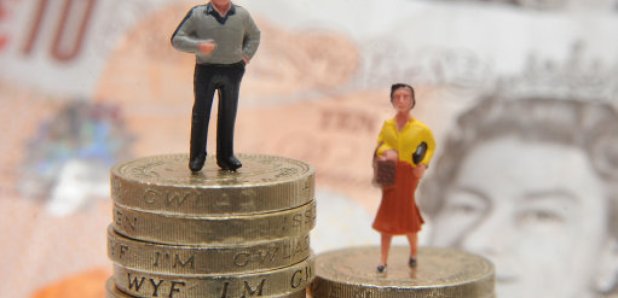 MSPs are to investigate how closing the gender pay gap could help boost the economy.
Holyrood's Economy, Fair Work and Jobs Committee has launched an inquiry into the impact of equal pay.
Official figures released last October show the difference between men and women's median hourly earnings for full-time work was 6.2% in 2016, down from 7.7% in 2015.
Research shows the largest pay gaps are found in skilled trades and management, with the divide hitting 29.9% in finance and insurance despite women making up 51% of staff in the sector.
The committee cited UK Government figures showing closing the gap could add almost £600 billion to the economy.
Convener Gordon Lindhurst said: "The committee will examine whether addressing the gender pay gap could positively affect Scotland's business performance.
"We want to know: what is the effect of unequal pay on the Scottish public sector? And, crucially, what action is required from the Scottish Government to tackle the issue?
"The committee wants to consider the economic value of equal pay and understand the impact of the gender pay gap on the Scottish economy.
"Vital to this inquiry will be the direct experiences of people 'on the ground' - the businesses and organisations that are working to close the gender pay gap and individuals who struggle to access equal pay.
"Their expertise and experiences will guide and lead our work, telling us what measures are being taken - and what still needs to happen - to create a level playing field.''