Ex-Health Minister Picked For SPA Job
16 November 2017, 15:13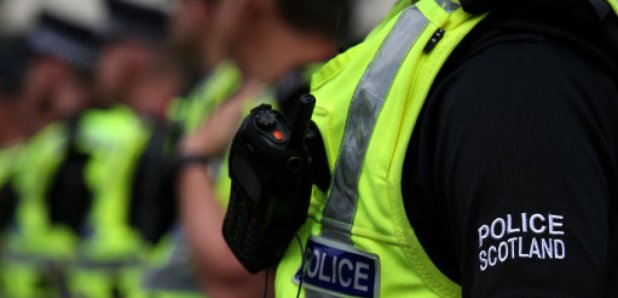 Former Labour health minister Susan Deacon has been appointed as the new chair of Scotland's police oversight body.
Ms Deacon replaces Andrew Flanagan in the Scottish Police Authority (SPA) role, and will be in post for four years.
Mr Flanagan announced his intention to resign in June amid ongoing controversy over his conduct and wider issues surrounding transparency and governance at the organisation.
Justice Secretary Michael Matheson said: "I am delighted to appoint Susan Deacon to the important and high profile role of chair of the SPA.
"As a former parliamentarian and minister with considerable experience in high profile board posts, she will bring a fresh perspective to the governance of Scottish policing."
Ms Deacon served as an MSP from 1999 to 2007, and was Scotland's first health minister following devolution.
Since leaving Holyrood she has held a range of board positions, and has contributed to governance and policy reviews in key areas of public life.
She is currently assistant principal external relations at the University of Edinburgh, chair of the Institute of Directors in Scotland, chair of the Edinburgh Festivals Forum and a non-executive director of Lothian Buses.
Ms Deacon, who will take up her new post on December 4, said: "It is a privilege to be appointed as chair of the Scottish Police Authority.
"The issues facing the SPA have been well documented and there is much to be learned from what has gone before, but my focus now is on the future."
Her appointment follows cross-party criticism of the SPA, with MSPs calling for an overhaul of its leadership earlier this year.
Two Holyrood committees investigated governance at the organisation after a board member quit in a row over meetings being held behind closed doors, and Mr Flanagan's failure to circulate critical correspondence.
Scottish Liberal Democrat justice spokesman Liam McArthur said: "The SPA has faced a deluge of bad news over the past 12 months, from accusations of a culture of secrecy to a breakdown of managerial relationships.
"It is essential that the new chair works with the incoming chief executive to get to grips with these challenges so that public confidence can be restored going forward."
Scottish Labour's Justice spokeswoman Claire Baker said: "This must be the start of the SPA regaining the public's confidence following a series of blunders and controversies.
"With a new chair in place we must now look forward to ensuring the SPA is equipped in holding Police Scotland to account.
"I also welcome that this appointment was the first with, albeit limited, parliament involvement in the process.
"This however must only be the start. With a new, and hopefully long term appointment, in place, we must now look at changing legislation so that Parliament has a full role to play in any future appointments."
Jackie Baillie, acting convener of the Public Audit Committee, said: "We hope the culture of secrecy at the SPA will be in the past now that there is a new chair at the helm.
"This is desperately needed in order to restore public confidence in how policing is run in Scotland."