Ex-SNP MP To Quit Parliament
22 April 2017, 12:18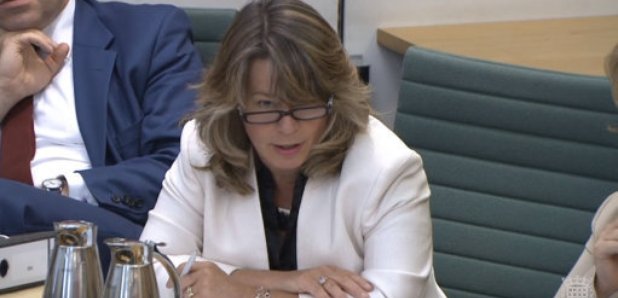 Michelle Thomson has announced she is standing down as an MP.
The former SNP MP was told on Saturday she would not be eligible for selection as the party's candidate in the Edinburgh West seat she currently holds as an independent.
She said she was "very disappointed'' with the decision.
The party's national executive (NEC) is meeting to decide selection procedures for the snap general election in June.
In a statement, Ms Thomson said: "At 10.26 this morning I was called from the ongoing SNP NEC meeting to be told a selection process for Edinburgh West would happen and that I would not be eligible to stand for selection.
"I am very disappointed with the decisions of the SNP. I am grateful to both elected officials and local branch members who contacted me in recent days to say they had lobbied the NEC on my behalf.''
Ms Thomson confirmed that after "careful consideration'' she has decided not to stand as an independent candidate in the seat.
Ms Thomson, who was elected as one of the SNP's 56 MPs in the 2015 general election, withdrew from the party whip the same year amid an ongoing police investigation into property deals.
She said she had been subjected to "sustained personal attacks'' over the past two years.
"Since September 2015 there have been reports concerning a solicitor I used some seven years ago,'' she said.
"I have always made it clear that I have done nothing wrong and it is a matter of public record that it was the solicitor who was under investigation and not myself, that no charges have ever been brought and that I assisted Police Scotland on a purely voluntary basis.
"No criticism of the time taken by my fellow public servants within Police Scotland and the Procurator Fiscal can be made and I anticipate they are subject to similar restraints as other public services.
"I have been impressed by their professional and courteous manner and I have taken the view that the matter must be allowed to run its course. As such I shall not comment further at this time.''
Ms Thomson continued: "I must note that, even in political parties the concept of natural justice must apply, as must the need for defined processes that are applied fairly, rigorously and transparently.
"I would advise the SNP to employ the services of an external body to help them develop a process as soon as possible.''
She concluded: "I have been proud of what I have achieved in the past two years despite the above events.
"I have been privileged to be the MP for Edinburgh West.
"After careful consideration I have decided not to stand again at this time and I would encourage all the political parties to avoid personal smears and instead focus on what people really want to hear about.
"I thank all those who have supported me, those who elected me, my family and my colleagues in Westminster who so vociferously and consistently spoke out on my behalf but to no avail.''