Exciting Transformation At Glasgow Science Centre
15 September 2017, 08:43 | Updated: 15 September 2017, 08:45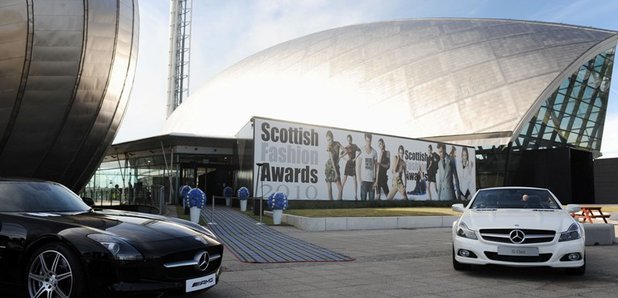 Managers of Glasgow Science Centre have unveiled its first revamp in 14 years.
Visitors are promised an "exciting transformation" as the centre debuts the biggest overhaul of its logo, brand identity and website since 2003.
The five-star attraction opened in 2001 and since then managers say millions have visited the Clydeside centre.
Exhibitions such as BodyWorks and Powering the Future plus an upgraded full dome digital planetarium have previously put on astronomy classes and evening lectures.
But managers are keen for the centre to evolve further and attract a wider audience.
The new corporate image has taken inspiration from the architecture of GSC, shapes from around Glasgow and science and from the old logo, reflecting the transformation from old to new.
Chief Executive Dr Stephen Breslin said: "GSC has grown from its image of a 'rainy day out with the kids' to a leader in public engagement, key player in STEM education in Scotland, an events venue for bespoke adults events, desirable business partner and a great day out for all the family.
"We are immensely proud of GSC's evolution and I think our new logo encapsulates it perfectly.
"These changes mark an exciting point in GSC's history and we are looking forward to exploring more opportunities to grow and create new engaging experiences for our visitors."
A new website will allow visitors to book tickets for special events, the Science Mall and Planetarium.
Managers hope the overhaul will help attract more visitors as the centre grows.
Rosie Street, marketing manager who led the redesign, said: "It was time for us to take a step forward to ensure that the experience people have with us online and through all communication, is as satisfying as the one they receive when they visit us.
"We will continue to develop our brand to ensure that it resonates with as many people as possible and bring them with us on this exciting journey as we grow."