EXCLUSIVE: Glasgow Patients Left With 'Catastrophic' Outcomes Amid Blunders
22 August 2017, 07:04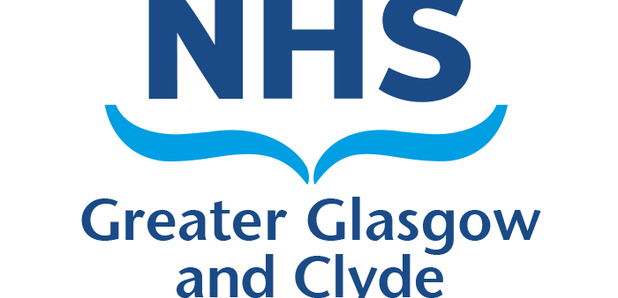 Hundreds of patients in Glasgow are being left to pick up the pieces after 'catastrophic' NHS blunders, a Heart investigation has discovered.
There have been almost 1400 significant clinical incidents (SCI) since the start of 2010.
SCIs are events that "have or could have a significant or catastrophic impact on the patient".
The reasons could range from "unexpected death of a patient, medication errors and incidents involving a child".
In response to a Freedom of Information request, the health board told us between January 2010 and December 2016, there were 1,398 major issues.
Our analysis shows, on average, serious clinical incidents are happening almost 4 times week in Glasgow and the West of Scotland alone.
Mark, who is from West Dunbartonshire, has been locked in a battle with NHSGGC for a year.
His mother has been left deaf as a result of her treatment going wrong.
He said: "Mum was left deaf due to nerve damage with also significant scarring around the neck area.
"It is just horrific that this can continue and nothing seems to happen to the NHS or the doctors involved.
"The mistakes have had a big long term, knock on impact. She was deprived of her normal life with the aniexty and frustrations.
"She has to have hearing aids in both ears now. It is horrific looking at these facts and figures. It makes it very hard for families to go back to the NHS and ask questions".
Scottish Conservative Glasgow MSP Annie Wells said: "This is a huge number of incidents to occur over just a few years.
"While some accidents do happen, local residents will be concerned to see that so many have happened in such a short space of time.
"When these incidents have such drastic consequences for those involved we need to be doing everything we can to reduce these figures.
"I trust that in each case NHS Greater Glasgow & Clyde carried out full investigations in order to ensure that lessons were learned."
A spokeswoman for NHS Greater Glasgow and Clyde said: " It is important to put the number of SCIs recorded into context as this is a very small fraction of the approximately three million patients we treated in either community or hospital settings every year.
"SCIs investigate clinical events which the clinical teams believe were unexpected events or outcomes that required review, and situations where care did not proceed as expected.
"The more of theses events that are recorded the safer the care for patients as they offer opportunities for staff to learn and improve the care they provide to patients.
"It is also important to stress that they are not a measure of safety so it would be inaccurate to suggest higher, or lower levels of SCIs, reflect an increase or decrease in clinical safety.
A Scottish Government spokesperson said: "While any incident that adversely affects patients is of concern, and our sympathies go to those who are, it is important to remember these represent a tiny fraction of all procedures undertaken at NHS Greater Glasgow and Clyde. Where any incident arises, there are robust processes in place to investigate and address those.

"The Scottish Government and NHS Scotland have a shared vision for a culture of openness and learning when there has been dissatisfaction or harm. This means communicating clearly, honestly and compassionately with those involved, and ensuring teams identify improvements and develop processes to reduce the likelihood of re-occurrence.

"As part of our commitment to transparency, driving up standards, and learning lessons when the something goes wrong, we are introducing a Statutory Organisational Duty of Candour. This will make it a legal requirement for all care providers, including NHS Boards, to review certain types of adverse events, meet personally with those affected, and publish an annual report to support openness and learning."

Responding to the treatment of Mark's mum, NHS Greater Glasgow and Clyde said: "We have met with Mrs X and her family to explain the reasons behind the clinical decisions in her care and treatment, and would like to re-emphasise our apologies to her.
"Staff are keen to treat patients as soon as possible, and with the best intentions, to provide the most effective treatments and achieve the best outcomes.
"However, in this case, Mrs X's treatment plan, agreed by a Multidisciplinary Team, was based on a verbal provisional pathology report and without the benefit of the further findings of the final written report."
Our reporter Connor Gillies has more
If you have been affected and would like to talk about your experience anonymously, contact connor.gillies@global.com