Exclusive: Thousands Of Fires At Scotland's Multi-Storey Flats
16 August 2017, 09:04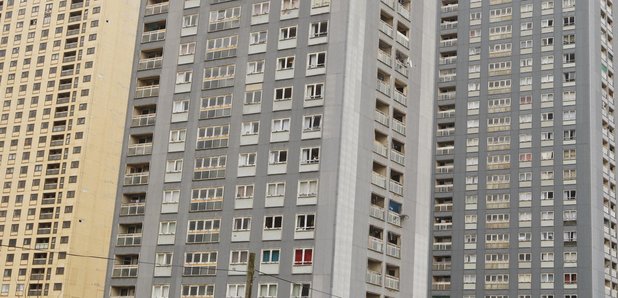 Thousands of fires have ripped through multi-storey flats across Scotland in recent years, a Heart investigation has discovered.
There were 2505 fires at residential blocks, which are more than four storeys high, since 2014.
Heart obtained the data using Freedom of Information legislation following the Grenfell tower disaster in London.
The deadly inferno killed at least 80 people.
The Metropolitan Police said teams who worked in the aftermath of the 9/11 atrocity in the US were being called upon.
According to our data, which does not include false alarms, almost 400 of the flat fires in Scotland resulted in evacuations.
845 fires were recorded at towers higher than 10 storeys.
A Scottish Fire and Rescue Service spokesman said: "Of the 5,542 dwelling fires attended by the SFRS last year only four per cent of these occurred in high-rise flats.
"The public can rest assured the SFRS works closely with Local Authorities and Housing Associations to ensure the safety of occupants in high rise buildings.
"We continue to attend at every emergency and have an agreed Standard Operating Procedure in place which sets out how fires in High Rise Premises should be dealt with, utilising appropriate training and equipment, including high reach appliances.
"Specific safety information relating to high rise premises is available on the SFRS website.
"This includes tried and tested national advice regarding what to do in the event of a fire, should the fire occur in the flat you are in or elsewhere in the building.
"We would remind communities in Scotland that we are here to support them, most notably through our free Home Fire Safety Visits, where firefighters provide safety advice and guidance on what to do in the event of an emergency."
Connor Gillies reports