Extra £5 Million For NHS To Deal With Winter Pressures
5 October 2017, 13:19 | Updated: 5 October 2017, 13:21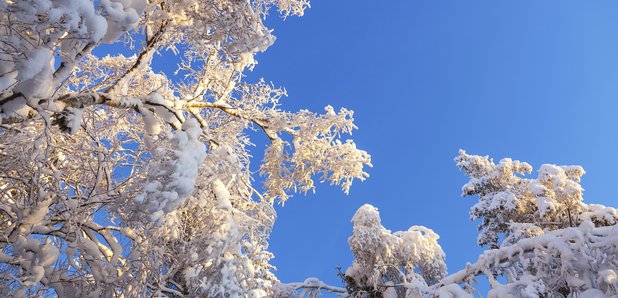 Scotland's health boards will share a £5 million fund to help hospitals and community services cope with a surge in demand over winter.
The additional money announced by Health Secretary Shona Robison will be used to boost staff and reduce delays.

The cash will go towards winter planning and resilience and help maximise the number of extra staff to deal with weekend discharges in the face of an anticipated rise in attendances over winter.

Last winter health boards were given £9 million in additional winter resilience funding and the previous year they received £10.7 million.

This year's funding follows a £59 million health service cash boost announced in May to drive down waiting times, £9 million of which was targeted at improving A&E performances on waiting times and delayed discharges.

Announcing the funding on a visit to Queen Victoria Hospital in Kirkcaldy in Fife, Ms Robison said: "We are working hard to ensure our NHS is as prepared as it can be for the extra demands on services over the winter, which is why we are working closely with health and social care services to ensure they have the right plans in place.

"Scotland is well-prepared to head in to winter. We have the best A&E performance anywhere in the UK. However there is no room for complacency and this additional £5 million funding will give an extra boost to health boards' and their partners' winter planning."

NHS Fife chairwoman Tricia Marwick added: "Winter puts particular pressures on the NHS. Patients admitted at this time of year tend to stay in hospital for longer and NHS staff are continually looking at ways to ensure more of our patients receive the right care at the right time and by the right professional - whether this is out in the community or in a hospital setting.

"Our winter planning helps ensure we continue to be able to do this during busier periods.