Failure To Tackle Childhood Obesity
12 December 2017, 15:20 | Updated: 12 December 2017, 15:22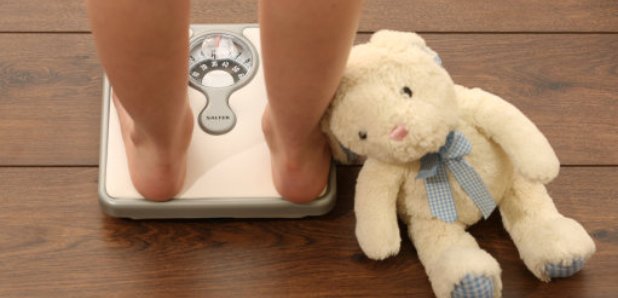 Efforts to tackle childhood obesity in Scotland are failing, with figures showing more than a quarter of youngsters in the most deprived areas are at risk of having an unhealthy weight.
Over the last 10 years the proportion of P1 pupils classed as being a healthy weight has fallen slightly, while the number of youngsters at risk of being either overweight or obese has increased.
In the poorest communities 26.4% of P1 children were at risk of weighing too much - compared with 18.3% in the least deprived areas.
NHS figures for 2016-17 showed 76.1% of P1 youngsters across Scotland were assessed as being at a healthy body weight, down from 77.1% in 2007-08.
Overall there were 12.4% of pupils who started school last year whose body mass index (BMI) put them at risk of being overweight, while more than one in 10 (10.5%) were at risk of being obese.
That compares with 11.9% at risk of being overweight and 9.2% at risk of obesity in 2007-08.
The number of children at risk of being underweight had fallen, going from 1.7% to 1%.
While more than four-fifths of P1 youngsters (80.9%) in the least deprived areas were classed as being a healthy weight, that proportion fell to less than three-quarters (72.5%) in the worst off areas.
The report highlighted the "continued concern over the levels of overweight and obesity among children in Scotland".
It warned: "Obesity during childhood is a health concern in itself, but can also lead to physical and mental health problems in later life, such as heart disease, diabetes, osteoarthritis, back pain, increased risk of certain cancers, low self-esteem and depression."
Public Health Minister Aileen Campbell said: "We want to improve Scotland's wellbeing and weight. To help achieve this we launched our diet and obesity consultation which outlines measures designed to help people make healthier choices.
"This includes a range of measures to change the food environment and improve children's diets, such as rebalancing promotion of products high in fat, sugar and salt, and tackling advertising before the 9pm watershed - as well as offering advice and support to parents on healthy food, healthy weight and healthy eating patterns, starting pre-pregnancy.
"We're supporting children to eat a healthy balanced diet throughout their school day with the introduction of free school meals for P1-3 alongside the review of current school food and drink regulations. In addition to this 98% of schools are now delivering at least two hours of PE every week and we remain committed to making Scotland the first Daily Mile Nation."
Scottish Conservative health spokesman Miles Briggs said: "This is a problem that is getting worse every year, with absolutely no sign of improvement.
"Obesity is fast becoming Scotland's biggest public health crisis, and these statistics reinforce that.
"It's not as simple as just blaming the Government, there are many other elements at play.
"But the SNP cannot hide from the fact this has got significantly worse on its watch, and clearly not enough is being done to encourage healthy eating and an active lifestyle from a young age."
Liberal Democrat health spokesman Alex Cole-Hamilton warned of the impact Scotland's "obesity time bomb" could have on the NHS.
He said: "Almost a quarter of children starting Primary 1 are at risk of obesity or of being overweight and the situation is getting worse.
"Healthy eating and lifestyle choices start in childhood. These new statistics sound an alarm bell around the changing nature of childhood health in this country.
"The national obesity epidemic already puts a huge strain on our NHS. Unless we take action now we are sitting on an obesity time bomb that will only increase pressure on services."
Professor Linda Bauld, Cancer Research UK's cancer prevention expert, based at the University of Stirling, said: "It's scandalous we're living in a country where so many very young children are becoming overweight and obese.
"A great deal more must be done urgently to reverse this trend and protect our children from a lifetime of ill-health.
"It couldn't be clearer why Scotland needs a trailblazing obesity strategy which includes legislation to restrict multi-buy offers on unhealthy food and drink. This will encourage parents to opt for healthier choices during the weekly shop.
"We know it's normal for children in Scotland to consume chocolate, fizzy drinks and crisps every day, and tempting supermarket bulk-buy deals on junk food are at the heart of this poor diet.
"An obese child is five times more likely to be an obese adult. Obesity is also linked to 13 types of cancer. We owe it to our children to protect their health as well as stopping obesity from burdening both society and the NHS."