Fall In Bed-Blocking Numbers In April
21 June 2016, 12:33 | Updated: 21 June 2016, 12:45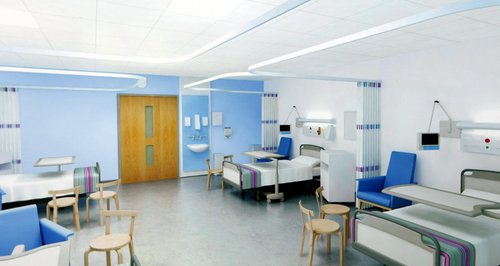 Bed-blocking in Scottish hospitals remains on a downward trend, with 7% fewer delayed discharges than last year.
Patients spent 43,980 days in hospital due to delays in discharge in April, according to NHS Scotland's Information Services Division (ISD Scotland)
The figure is a 5% reduction on the previous month and a 7% decrease on the same period last year.
A more up-to-date snapshot for May, assessed by a smaller monthly census, found a 1% increase on the previous month's census to 1,123 patients.
Some 335 of these delays (30%) were for patients with specific complex care needs.
A total of 271 (34%) were awaiting availability in a care home, 205 (26%) were awaiting support to live at home and 163 (21%) were awaiting a social care assessment.
A delayed discharge is a hospital patient that is clinically ready for discharge from inpatient hospital care but continues to occupy a hospital bed beyond the ready for discharge date.
ISD Scotland said timely discharge from hospital is an important indicator of quality for effective, integrated and safe care.
Health Secretary Shona Robison said: "Good progress is being achieved in reducing delayed discharge with these figures showing, again, that we are in a significantly better position than last year.
"This is in stark comparison to other parts of the UK where the number of people delayed waiting to leave hospital is on the rise.
"However, tackling delayed discharge remains a key priority for this government and we must continue to work to reduce delays even further - improving the experience for patients and helping our NHS to run more smoothly.
"A further £60 million specifically to address delayed discharge will come to local NHS and council partnerships over the next two years and we have also committed an additional quarter of a billion pounds in this year's budget to improve the availability of social care.''
Scottish Labour health spokesman Anas Sarwar said: "More than a year ago SNP health minister Shona Robison promised to eradicate delayed discharge from out the NHS by the end of 2015. That's a promise, made to patients and staff, that has been broken.
"For nearly a decade now the SNP have taken a crisis-management approach to our NHS rather than a plan for the long-term.
"More patients needlessly stuck in hospital beds means that fewer people get dignity of care in their homes whilst the pressure on our hospital increases.
"Despite this, health boards and social care partnerships across Scotland are tens of millions of pounds in the red - SNP cuts to our health service will only make this worse.''