Family Appeal To Find Missing Clydebank Man
10 August 2016, 14:59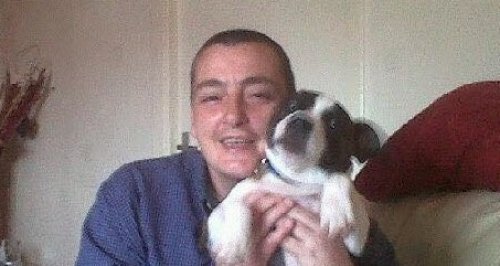 The stepsister of a man who has been missing for more than three weeks said she "just wants him home''.
William McKenna, 39, has not been seen since July 19 when he was spotted by neighbours leaving his home in Clydebank, West Dunbartonshire, at about 12.30pm.
Police have carried out extensive searches, including using divers to scour the Forth and Clyde Canal and stopping more than 650 people in a public stop-and-speak operation.
Mr McKenna's stepsister Fiona Montgomery has made a heartfelt appeal for information, saying he means "everything'' to her.
She said: "He means the world. It's very, very hard. As days are going on we're not hearing anything. We just want him home.''
She added a major source of concern for the family is Mr McKenna left his dog Zak behind in his home in Durban Avenue, Dalmuir, where he lives alone, and has not been collecting medication for his mental-health problems.
Ms McKenna said: "He's quiet. His life's his dog. It's very unusual for William to be out without his dog.
"Everywhere he went, the dog was with him. We're really extremely worried because he hasn't been seen since Tuesday July 19.
"He's not been collecting his medication, so we would appeal to anybody who might see something or might know something to please contact the police.''
She last spoke to him at the family home three weeks before he went missing when he was in good spirits.
She added: "He sticks to the same routine. The same route.
"He would come down to my parents every Saturday and everywhere he went he had his dog with him, so we are extremely worried about his mental state.''
She said her parents, who suffer from ill health, are not sleeping due to concern about Mr McKenna.
The last contact Mr McKenna had with his family was on July 16 when he spoke to his mother while walking over the Erskine Bridge.
Police have discovered he left his home that day and went to Clydebank Shopping Centre with a friend, then took a bus on his own and got off in Erskine, Renfrewshire, after falling asleep.
He was reported missing three days later and police said since then he has not accessed money in his bank account.
Inspector David Quinn said the family are "distraught'' and urged anyone with information to contact police.