Family of woman killed by bin lorry secures compensation
14 January 2018, 12:58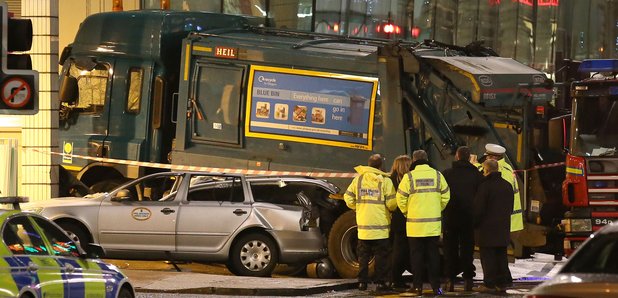 The family of one a woman killed in the Glasgow bin lorry crash in 2014 has reportedly been given £800,000 in compensation.
Gillian Ewing was one of six people who was killed when Harry Clarke blacked out at the wheel.
During a fatal accident inquiry, it was revealed Clarke had collapsed at the wheel four years earlier while working as a driver for First Bus.
A spokesman for Digby Brown Solicitors said: "We can confirm we have now settled all our civil claims associated with the family of Gillian who they described as a much loved mother, daughter sister and partner.
"This has been a life-changing and traumatic three years for the family.
"Now at least they can hopefully start looking to the future and rebuilding their lives."
Erin McQuade, 18, and her grandparents Jack Sweeney, 68, and Lorraine Sweeney, 69, from Dunbarton, West Dunbartonshire were also killed.
So too were Glasgow women Stephenie Tait, 29, and Jacqueline Morton, 51.
Clarke, 60, had his driving licence revoked but was caught behind the wheel nine months after the deadly crash in Glasgow.
He later admitted culpable and reckless driving and was banned from driving for three years, ordered to carry out 150 hours of unpaid work and electronically tagged for four months.