Fathers For Justice In Valentine's Day Campaign
14 February 2017, 06:37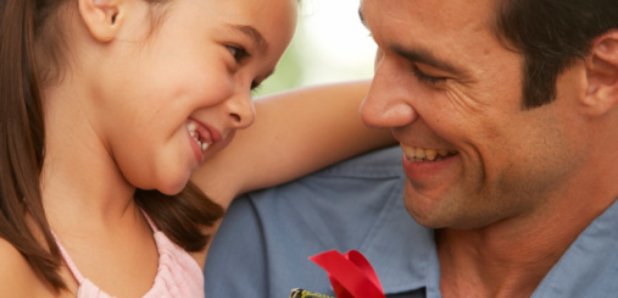 A new campaign aims to encourage fathers to talk more about their love for their children, after a survey found almost a quarter of people believe mothers love their offspring more.
The Fathers for Justice group said there is an increased risk of alcoholism, depression and suicide among fathers struggling to remain in the lives of their children after a separation.
A survey of more than 1,000 people by the campaign group found that 23% believe mothers love their children more while only 1% believe fathers love their children more.
Fathers for Justice said it is increasingly dealing with suicide reports and wants to ''break the wall of silence surrounding the suicides of separated fathers in Scotland''.
A rally at the Scottish Parliament on Tuesday will see fathers sign a large Valentine's card to all children in Scotland.
Fathers for Justice founder Matt O'Connor said: ''Nine men die every week from suicide in Scotland and 71% of all suicides are men.
''Not only is suicide the biggest killer of men under 45 across the UK, but dads are three times more likely to die after separation than mothers.
''Whilst it is encouraging that 77% of Scots believe that parents love their children equally, we want that number to be 100%. Men must become more comfortable talking about their feelings about their children and push to play an active part in their lives following a break-up.
''Too often, fathers become forgotten in these circumstances, leading to an increased risk of alcoholism, depression and, sadly, suicide.
''We believe the court system currently disproportionately favours the mother after a break-up and we want to see parental access considered on a more equal basis. It is not right for anyone to use children as an emotional pawn or gambling chip.''