Fault Puts Trains Out Of Service
5 October 2018, 14:01 | Updated: 5 October 2018, 14:02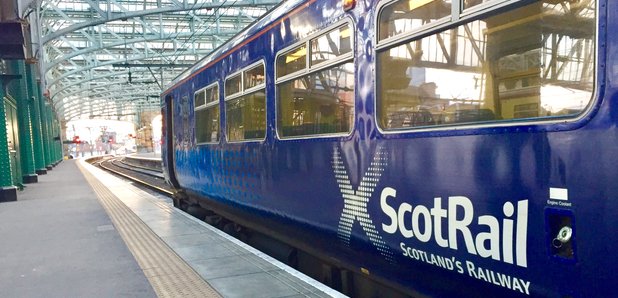 ScotRail has taken its newest trains out of service following the discovery of a technical fault.
The fault was identified on Thursday on one of the Hitachi class 385 electric trains which were introduced to the fleet in July.
A spokesman for ScotRail confirmed all of the class 385 trains are currently out of service while testing is carried out.
It is understood the move led to a shortage of carriages for commuters on the main Edinburgh-Glasgow line on Friday morning.
ScotRail chief operating officer Angus Thom has apologised to any passengers whose journeys have been disrupted.
He said: "The brand new Hitachi class 385 electric trains have been operating well since their introduction in July.
"A technical fault was identified on one of the trains on Thursday, which Hitachi is now investigating.
"We are sorry to any customers whose journey was disrupted as a result of this.
"As a precaution, while Hitachi carries out further testing, we are restricting the use of class 385 trains."
In July, ScotRail said there were due to be 70 of the new class 385 electric trains running in the central belt by early next year.
Scottish Liberal Democrat transport spokesman Mike Rumbles described the situation as "yet another let-down for Scotland's rail users".
He added: "Commuters will be dismayed to see the first trains from the new Hitachi fleet, introduced with great fanfare just weeks ago, taken out of action.
"The trains we have already are over-packed, the long-distance trains promised are running late and are set to come into action without being refurbished first, and now the new trains have been taken off the rails too. It's a bleak outlook.
"The Transport Secretary needs to get to grips with the catalogue of errors that hold up our rail network and get ScotRail back on track."