'Fighting attitude' can have negative effect on cancer patients, study says
15 May 2018, 07:16 | Updated: 15 May 2018, 07:17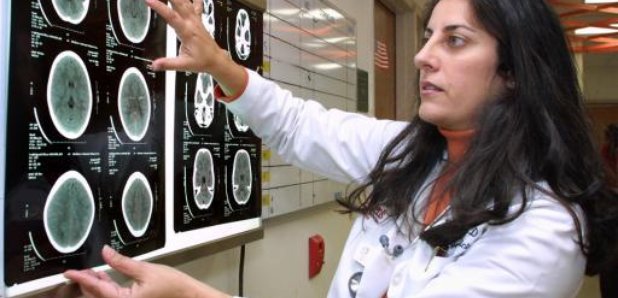 Maintaining a "fighting attitude" could have a negative effect on terminal cancer patients' end of life experience, according to a new report.
Almost two-thirds (63%) of cancer patients in Scotland see themselves as a fighter which can result in them not discussing support to plan for end of life, the Macmillan Cancer Support study found.
The report found one in four (25%) feel guilty if they cannot stay positive about their disease while almost a quarter (23%) report finding it difficult to talk honestly about their feelings around cancer.
The charity warned the gulf in communication means vital conversations - particularly about patients' end of life wishes - are not had until it is too late.
The report also found thousands of cancer patients are dying unnecessarily in hospital and may also have little to no plans in place for other care preferences such as pain management.
Macmillan is now calling on the Scottish Government to carry out the VOICES survey across Scotland so there is a greater understanding of who is receiving end of life care in Scotland, and what the quality of care is.
Trisha Hatt, strategic partnership manager at Macmillan Cancer Support, said: "Keeping up a fighting attitude can be exhausting in the long-term for those with a terminal cancer diagnosis. People must be able to define their own experiences without using language that might create a barrier to vital conversations about dying.
"For healthcare professionals, there is often a fear that the person is not ready to talk about dying. We know however, that making plans while receiving treatment allows people with cancer to retain a sense of control that they may have felt that they had lost. This can be the pillar of strength in what is an emotionally turbulent time.
"The Scottish Government has previously indicated that they would carry out the VOICES survey, with a pilot meant to happen in 2017, however this was delayed.
"To fully understand how we can improve end of life care in Scotland we must firstly understand where we are now. Further delay to this survey results in terminal cancer patients not having a voice that they have a right to."
The study found around two-thirds (65%) of cancer patients in Scotland have thought about the fact they may die from their disease.
When asked where they would prefer to spend their final days, only 1% responded they would like to die in hospital.
More than two-thirds (69%) said they would prefer to die at home while 17% said in a hospice, 3% said in a care home and others said elsewhere or that they did not know.
However, in 2015 in Scotland, 43% of people who died from cancer died in a hospital (6,983 people) while 30% died at home, 19% died in a hospice and 8% died in a care home or elsewhere.
Macmillan commissioned YouGov to carry out the UK wide survey of 2005 people, which included 190 people from Scotland, 176 of whom were happy to answer questions relating to death.
A Scottish Government spokeswoman said: "We want to make sure people and their families receive the right end of life care and support.
"We have set out a number of commitments, including supporting greater public discourse around death and bereavement.
"We are also working with a wide range of stakeholders including Marie Curie to help provide a clearer picture of how we can continue to improve palliative and end of life care, including through bereaved carer feedback."