Figures Show Working Poverty 'At Highest Level Since Devolution'
6 April 2017, 05:54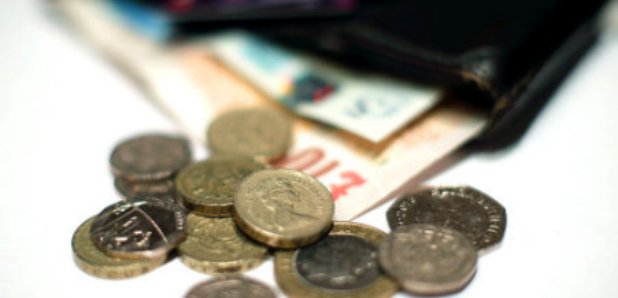 Working poverty in Scotland is at its highest level since devolution, according to figures highlighted by Scottish Labour.
Since 1998/99 the number of people living in poverty in a household where at least one adult works has increased from about 440,000 to around 610,000.
Scottish Labour leader Kezia Dugdale said the rise indicated the Scottish economy is not working as well as it should be.
The figures - which show in-work poverty levels after housing costs are taken into account - were published by the Scottish Government last month.
They show the proportion of people in poverty in working households stands at 58% for 2015/16, up from 39% in 1998/99 and up from 43% in 2006/07, around the time the SNP took power.
A total of 420,000 working-age adults were in in-work poverty after housing costs in 2015/16, compared with 280,000 in 1998/99, while the figure for children increased from 150,000 to 180,000.
In-work poverty refers to those living in households where at least one member of the household is working, either full or part-time, but where the household income is below the relative poverty threshold.
Ms Dugdale said: "A decade of division from this SNP government has delivered the highest levels of working poverty since devolution.
"Rather than looking to rerun a referendum campaign Scots don't want, the SNP should be focused on building a Scottish economy that works for working-class families.
"Increasing numbers of working poverty isn't just a moral issue - it's a reflection that our economy is not working as well as it should be.
"That means extending the living wage into more low-pay sectors and ensuring working families get the tax credits to which they are entitled.
"The SNP should also support our plans to increase child benefit, to put more money back into the pockets of Scottish families.
"There has to be a focus on creating high-quality well-paid jobs - which is why Labour would use the new powers of the Scottish Parliament to invest in education, to give our people the skills they need to compete for the jobs of the future.
"We need a government focused on the economy, not another divisive independence referendum.''
A spokesman for Fair Work Secretary Keith Brown said: "Labour have a cheek to criticise us for this given that they worked hand-in-glove with the Tories to block minimum-wage powers being devolved to the Scottish Parliament during the Smith Commission negotiations.
"Where we do have the powers to act, we have made significant progress.
"At least 80% of workers in Scotland are now paid the living wage - a higher proportion than in any other country in the UK.
"All NHS workers in Scotland are paid at least the living wage, we have extended the living wage to the social care sector and just recently announced that childcare workers will also be paid the living wage.
"The fact that Kezia Dugdale is once again completely silent on the devastating welfare cuts being introduced by the Tories, which will push yet more people in Scotland into poverty, tells its own story.''