Finance Secretary accused of presenting 'alternative facts' on the budget
25 January 2017, 17:53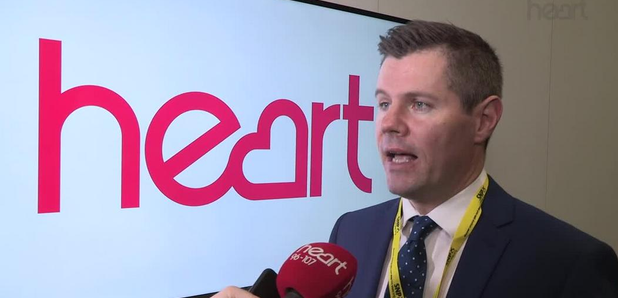 Derek Mackay has been likened to US President Donald Trump, with Labour accusing him of presenting "alternative facts'' about his Budget plans.
Kezia Dugdale criticised the Finance Secretary after he listed a number of spending commitments contained in his draft Budget for 2017-18.
Labour claimed the plans will see council spending cut by £327 million, as they pressed the Scottish Government to increase income tax now it has the power to do so.
Mr Mackay said that figure "ignores a number of funding streams'' that are going to local government.
He also insisted that despite "challenging financial circumstances, the Scottish Government is proposing to invest significant additional resources into public services, additional resources that are under threat should this Budget not pass''.
The Finance Secretary told MSPs his Budget contains plans for "record investment for the NHS'', a £120 million pupil equity scheme to tackle the attainment gap in schools, and investment of more than £140 million in energy efficiency.
He said there will be £470 million of capital funding for housing, £47 million to mitigate the so-called bedroom tax, and increased investment in health and social care to allow for social care staff to be paid the living wage.
But Scottish Labour leader Ms Dugdale told MSPs: "That sounded like a list of Donald Trump's alternative facts. The reality is he is going to make #327 million worth of cuts.''
Labour wants to see the 50p top rate of income tax restored for the highest earners in Scotland, along with a 1p rise in the basic rate.
Ms Dugdale challenged the minister on the issue, saying: ``When he looks at his life, when he looks at his salary and he looks at the community he represents, does he really think he pays enough tax when he's making the cuts he is faced with?''
Mr Mackay responded: "The problem for the Labour Party is you are not just proposing tax rises for people like me, you're proposing to increase the basic rate on everyone who pays tax in this country, that's passing on austerity to the households of Scotland.''
The clash came during a Labour debate at Holyrood, with the party saying Parliament "does not support the Scottish Government's draft Budget 2017-18 in its current form''.
But with MSPs due to debate the general principles of the Budget next week, Mr Mackay warned against playing politics with his tax and spending plans.
He called on the opposition to "adopt a productive approach'' to the process and "engage in meaningful discussions and offer credible alternatives''.
Mr Mackay continued: "We have a parliamentary process, we should respect it. Not play games, but work together for the people of Scotland.
"Members must recognise the significance of not supporting a Scottish Government draft Budget, it's not just about disagreeing on the margins, it puts all our public services at threat.
"Crucial public spending that pays for our teachers, our doctors, our nurses, our local government employees and our emergency services workers.''
The SNP has no majority at Holyrood so Mr Mackay needs to convince at least one other party to back his Budget, and he stressed "compromise and finding consensus is a necessity''.
He added: "I have held constructive discussions with opposition parties about alternative Budget proposals and I hold these talks in good faith and I plan for them to continue.
"The Budget I introduced in December was a draft Budget, that marks the beginning of the process and not the end.''